"Tell us about something that happened to you in real life last week — but write it in the style of a fairy tale." -The Daily Post
I actually did sort of feel like I was living a fairy tale last week. I went on a date in Philly and I got to see so many amazing things that I've never seen before.
First off: ROCKY FINALLY GOT TO SEE THE ROCKY STATUE!!!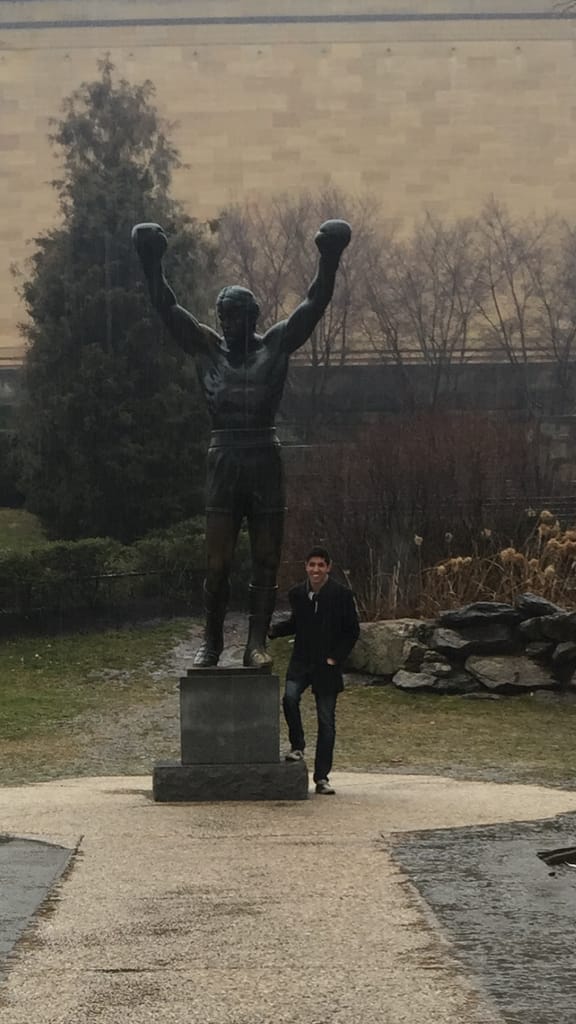 I also got to see the Rocky stairs!!! I'm a bit more hesitant to share that photo though because I feel like I look a little demonic in the photo…
I got to see Gayborhood for the first time. I have so much appreciation for the pure fact that such a place exists.
Gayborhood had sugar cubes. <3 I felt at home there.
Just when I thought things couldn't be any more perfect, I moved back into Rutgers, went to the dining hall for some food, and my fairy tale was complete.
THE END! 🙂