Last Updated on May 30, 2021
Shout out to Rice Dream for being my go-to drink this past semester. I had so many long nights when I'd turn to my cartons of rice milk at 3 AM before proceeding to work through all of my chemistry problems and whatnot.
During finals week, I was practically living off of the stuff. Ever since I came home for Winter Break, I have been without the dairy-free milk alternative and I've been missing it greatly. It's been surprisingly difficult to find… 🙁
I had four cartons left after I finished my exams. I left two in the fridge for my roommate to try and took two home to put in my parents' stockings (Merry Christmas, Mom and Dad!).
My one friend makes me laugh. When she sees me with Rice Dream she says, "Rocky, I really want to like that stuff. I honestly try so hard but I just can't."
I guess it's not for everyone.
I may have even considered using my Amazon gift cards to order it online…
Life without Rice Dream has been sad. Luckily, all of that changed this weekend while I was at Winter Retreat with my fraternity brothers. I was enjoying a nice conversation with a brother of mine when someone pulled out a big carton of Rice Dream from the fridge and asked who wanted it.
Everything around me paused.
"DID SOMEONE SAY RICE DREAM?"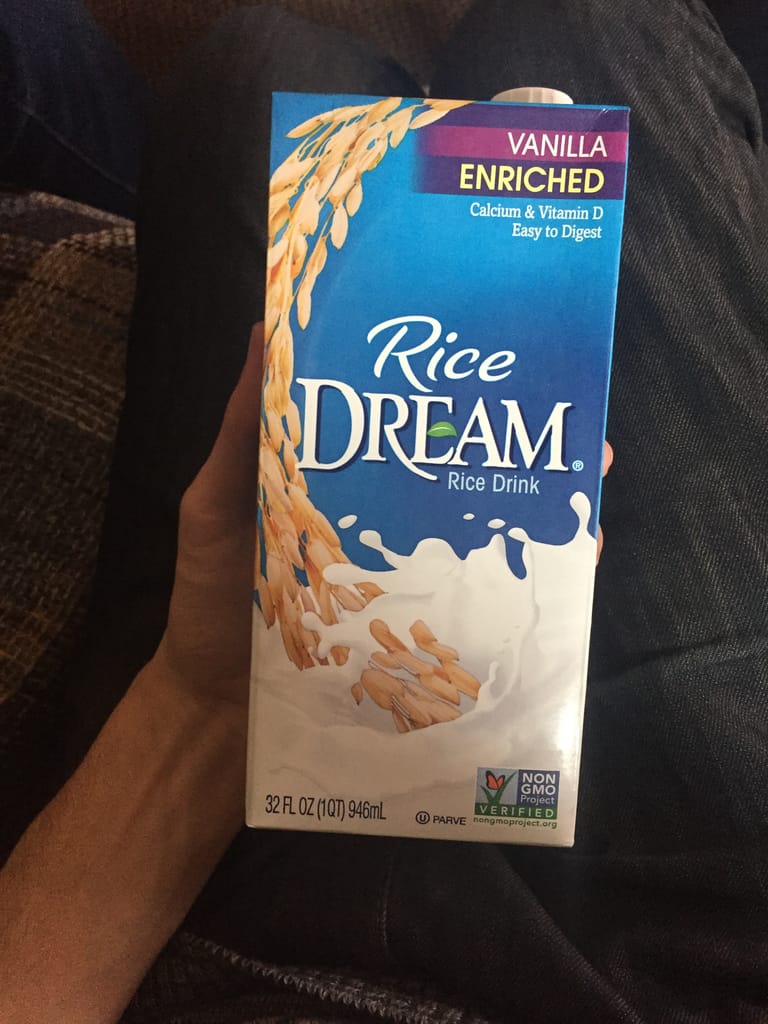 This was the biggest carton of Rice Dream I've ever seen! My rice dream came true!
Life is good again.