Last Updated on May 30, 2021
In response to the frigid weather we've had lately, I decided to search my closet for old jackets I could start wearing again. I spotted my old winter coat and had to try it on.
This is the parka I wore every day of junior year when I walked home from school- just two years ago! It's from Aeropostale and it's a size SMALL! HOW IS THIS A SMALL….?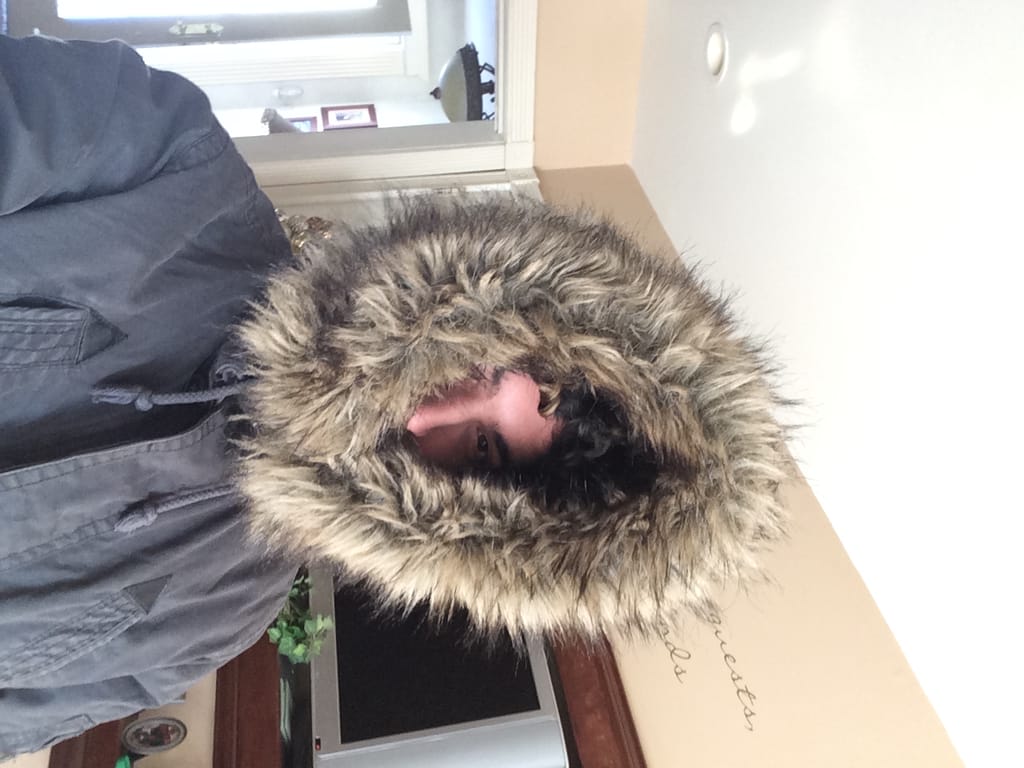 The hood on this thing is ridiculous! It's warm and cozy BUT IT FEELS LIKE THE HOOD IS GOING TO SWALLOW MY SOUL WHEN I BUTTON IT.
I don't know why the hood fits me so awkwardly… 🙁 I'm wearing the coat properly yet the hood sticks so far forward on my head! (Did I really wear this in public?) Why oh why. Hahaha
I remember my friends used to laugh and joke around saying that whenever I flipped the hood on, it looked like a giant cat was landing on me. (That's how you know when your hood has too much fur…)
A few days ago, I watched the movie ATM. When I put on this hood, I kind of feel like I look like the serial killer who trapped the people inside of the bank's ATM. Now I'll never be able to look at this coat the same way ever again. 🙁