Last Updated on May 30, 2021
"Do you have animals in your life? If yes, what do they mean to you? If no, why have you opted not to? (Bonus points for adorable animal photos, and double bonus if they're taken with your phone!)" -The Daily Post
At the moment, I have two cats and that is it.
I used to have a parakeet named Cyber. She was so precious. Sadly, she passed away for unknown reasons around two summers ago. I miss her so much! I'm SUCH a huge fan of birds. You may be wondering why I haven't gotten another bird yet. The answer to that question is: Birds live a long time and realizing I would be leaving for college in 2013, it didn't seem worth the sadness and heartbreak again of having to part ways.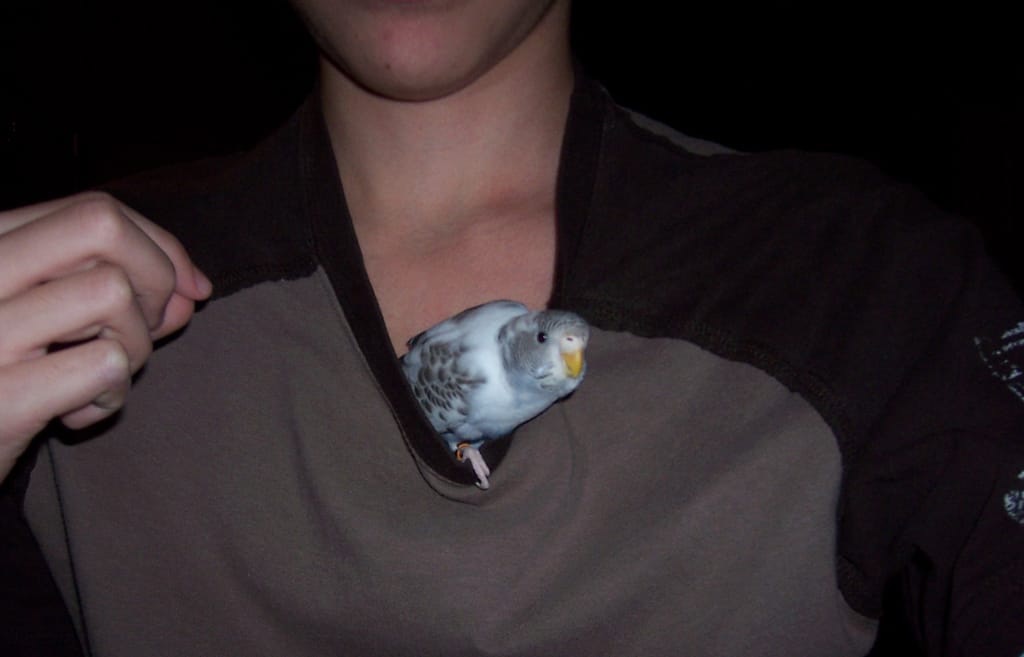 Some day, when I'm out of college and settled in a home, I'm definitely going to get another bird. It's most likely going to be either a green cheecked conure, a canary winged bee bee, a white bellied caique, or depending on what state I settle in (they are illegal in many places) maybe a blue quaker parrot. Here is a photo gallery of what they look like:
And then part of me just wants this puppy.