Puppies can be so incredibly therapeutic. ❤️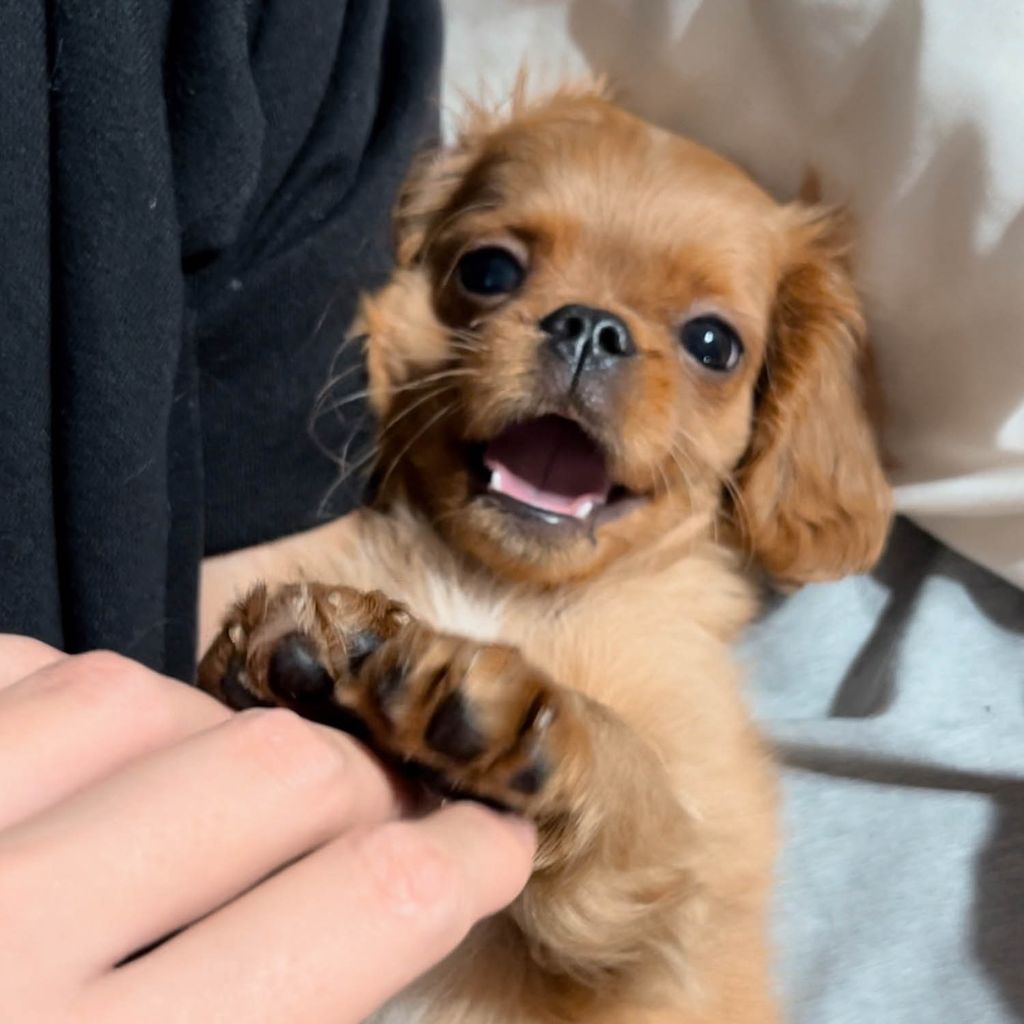 I'd love to introduce you to Bentley: my family's new cavapoo puppy.
The newest addition to the Safari! 😄
Four weeks ago, the unthinkable happened.
If there was one type of animal I never thought I'd have the experience of helping raise, it'd absolutely be a dog.
Throughout my entire entire childhood, my sister and I were forbidden from having any pets (dogs in particular) because of my mom's fear of animals. She never really supported us having any pets, although we managed to bring home a few animals over the years like little birds, bunnies, fish, turtles, and a few cats, but never a dog.
My sister has wanted a dog her entire life. Now that she's finished college, is working full-time, and is living back at home, she's been trying to convince our parents that having a dog around wouldn't be so bad.
After my dad's health scare related to his heart (an ongoing challenge we are still dealing with) alongside my ex-boyfriend ghosting me the day before my dad's heart operation, I think we all needed a little extra emotional support from a little puppy to help get us through these tough times.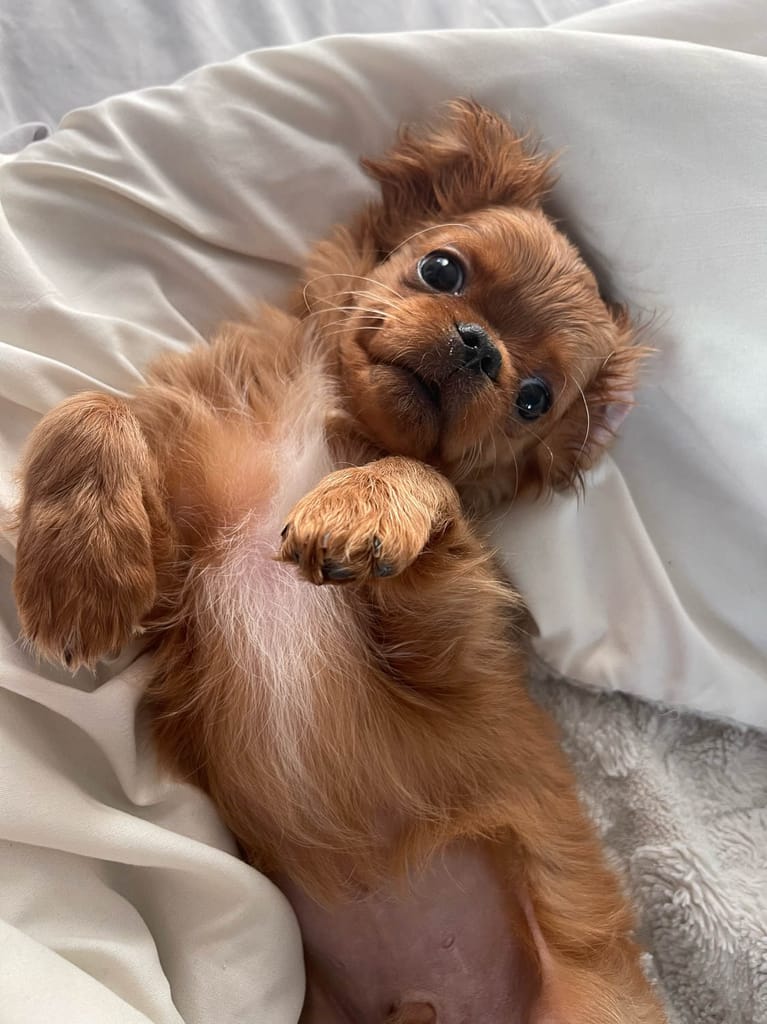 Sometimes, challenging times can bring a family even closer together. Bentley helped guide us through that.
Bentley's introduction was a bit sudden; we have not had any pets since our cat Cleo passed away last December.
Bentley's presence has been beyond therapeutic for all of us. He's been the medicine none of us knew we needed.
Several weeks ahead of my dad's heart operation, we tried rescuing a dog, but for various reasons the adoption process was proving to be nearly impossible for us.
Between scheduling barriers preventing us from visiting the dogs, mandatory prohibitive questionnaires, the limited availability of small dogs, among other things, the adoption option sadly wasn't working out for us as prospective first-time dog owners.
We ended up finding Bentley at a shop in Chelsea, NYC called Citipups.
Obviously, purchasing a puppy isn't ideal when you can get one from a reputable breeder or rescue one of the many dogs who are in need of a new forever home. A lot of times, you can even get dogs for less money at a breeder than it would cost to get one from a pet store.
In this case, Citipups reassured us that our dog didn't come from a puppy mill (hoping that is true, although the online information is mixed.) They reassured us he did not have any health issues. Vet confirmed.
At the end of the day, I think my family ultimately wanted to be able to walk out of the store with a same-day puppy which isn't really possible any other way.
For me, the decision to get him felt a bit impulsive, but hey, desperate times call for desperate measures. Even though the idea of getting a dog wasn't new, the final decision to commit to it was.
It was important for us to have the new dog while my dad recovered from his heart operation.
Bentley is turning out to be SUCH a well-behaved puppy. He's given us nothing but limitless love and very few, if any, behavioral problems so far.
He's smart and a fast learner too!
Bentley was a tiny bit shy at first. He quickly realized he could trust us after just a day or two.
His little uncertain side-eye glance still gets me every time though. ❤️
It didn't take long for us to get to see his silly crazy side.
Bentley loves his rope toys and Kong plush toys.
I highly recommend them for puppies who love to chew while teething.
Bentley is a cooperative cavapoo. He loves getting dressed up in little outfits which was a bit shocking for me because every cat we ever had LOATHED wearing clothes.
Bentley actually seems to prefer having them on! I guess he wants to wear clothes to feel like one of us.
Being just 16 weeks old now, he's surprised all of us with how quickly he has been learning. I've been focusing on training him and he can already do a handful of tricks like sit, stand, and give paw.
On Thanksgiving, Bentley got to meet almost our entire family. He is very mellow. He doesn't really get scared or territorial around unfamiliar people. He seems to be very gentle and enjoys licking/loving new people.
For the holiday, Bentley got dressed up and enjoyed a Thanksgiving dinner of his very own!
Even though living with a dog was not something I was envisioning in my future, Bentley has been such a ray of light. Words cannot express how grateful I've been to have him around during such a challenging time in my life.
Seeing how much I love him already, I know traveling long distances is going to be extra difficult now knowing I'll have to be away from him for a while.
(Unless I convince them all to let me bring him along! Hehe. I'll have to see.) 😁
Oh, and in case you are wondering how my mother has been doing having a dog around:
Overall, I'd say Bentley is settling into his new home quite nicely!