Last Updated on August 25, 2023
While Mykonos offers luxurious vacations, immersive history, shimmering shores, and tons of activities, the island is primarily known for its wild party scene.
Mykonos is a world-famous party destination. With its well-known clubs, bars, beach parties, and a mix of young foreign tourists, many of whom visit from Italy, Greece, or the United States, the partying never stops in Mykonos.
CAVO PARADISO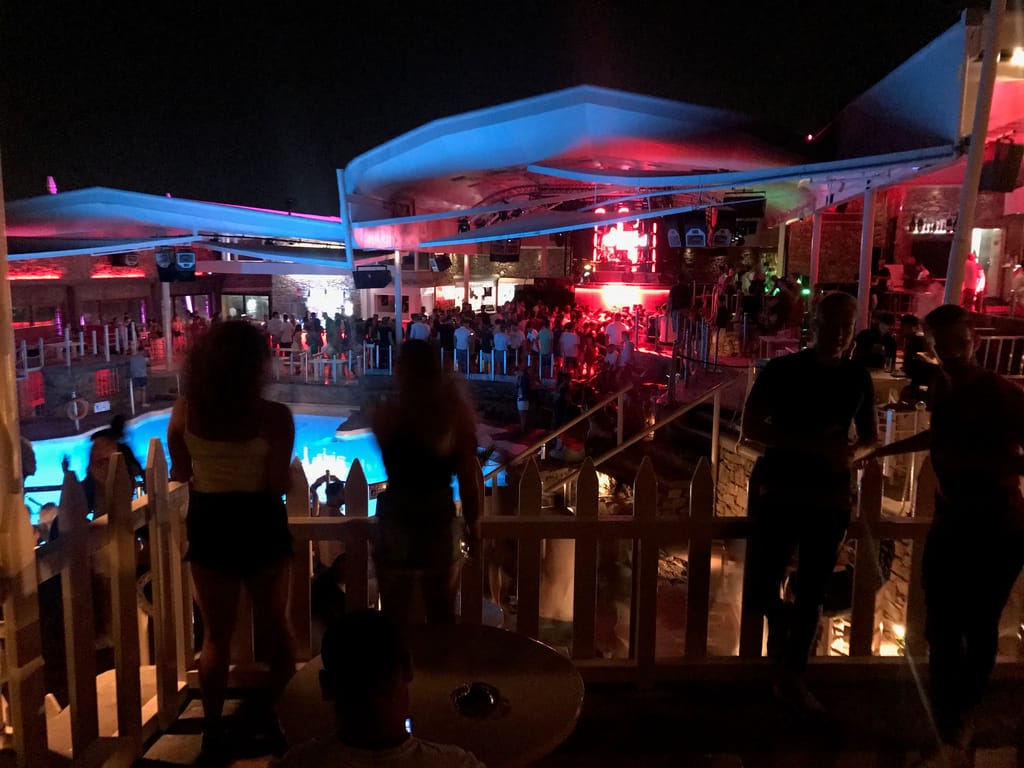 The photo shown above was taken during my first trip to the island when I visited the famous nightclub.
Cavo Paradiso has been voted one of the top 25 nightclubs in the entire world!!!
I couldn't return to Mykonos without making an appearance there.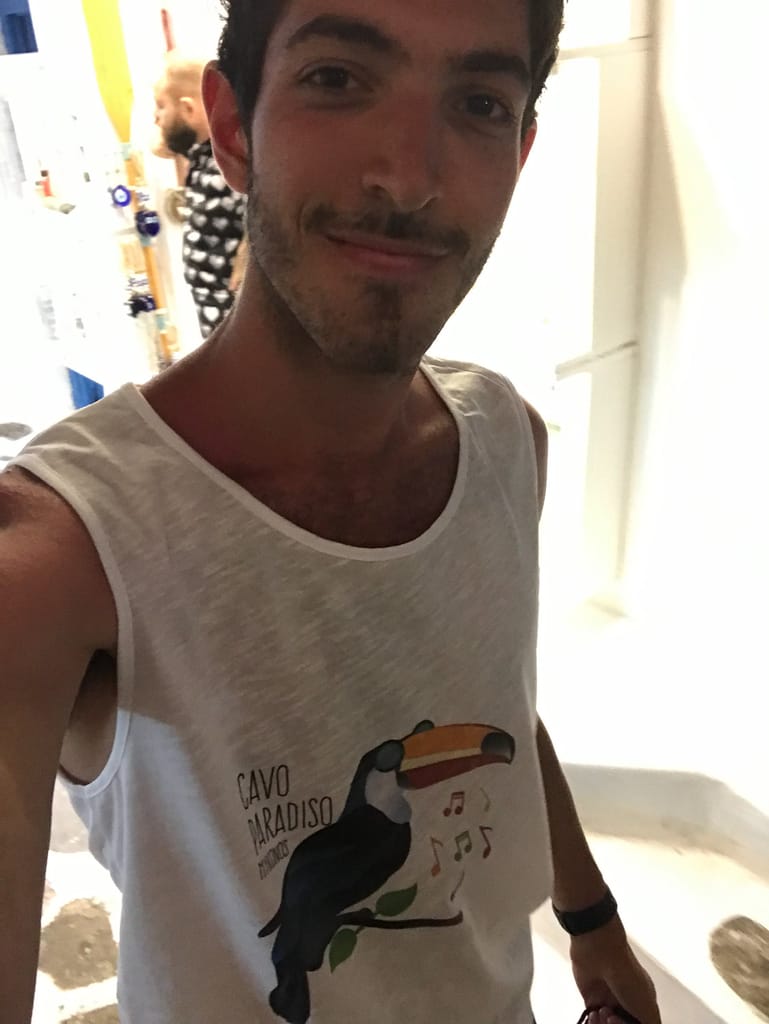 I even got a Cavo Paradiso bird shirt! It's a tank top that says "Cavo Paradiso Mykonos" and features a colorful toucan listening to music! I couldn't pass it up when I saw the toucan.
Here's a video of my new shirt being printed on-the-spot!
The average age demographic at Cavo Paradiso is pretty mixed but I'd say it leans towards 30 and upwards. You'll find every age group, but with the prices being as high as they are, it tends to attract a more established crowd.
THE TROPICANA AT PARADISE BEACH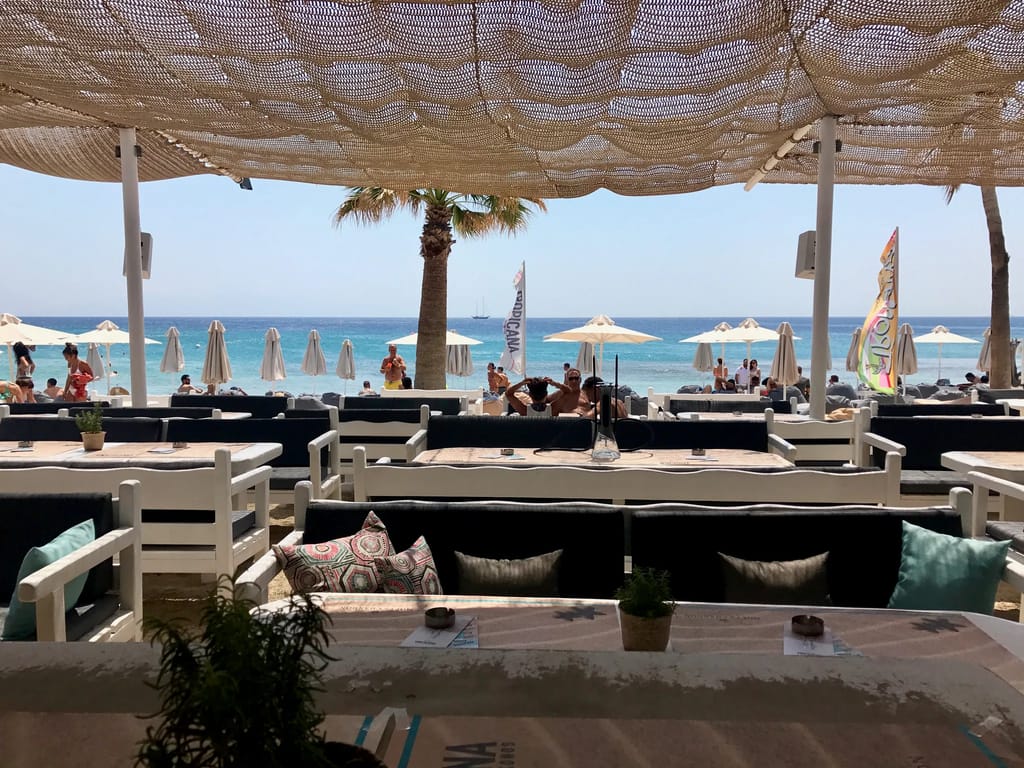 It was so spectacular to return to Paradise Beach, only this time with my sister. This was the very first time me and her ever went out partying together and we spared no expense by choosing to spend the night at bars and clubs in Mykonos!
A party bus picked us up from our hotel on the west side of the island and drove us south to Paradise Beach.
I first visited Paradise Beach the year before when I stayed at the Paradise Beach Resort. I remembered from my first visit that the parties there attracted a much younger crowd (mostly 20-something-year-olds) so I thought it would be more fun for my sister and her significant other at the time.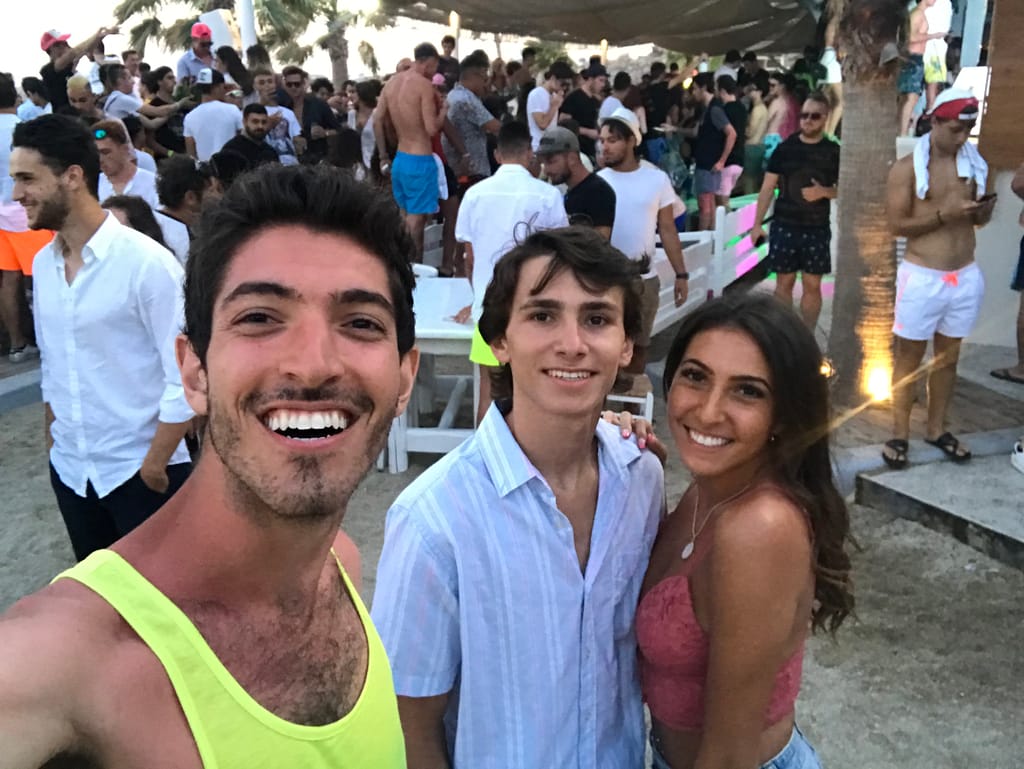 PARADISE BEACH RESORT
Paradise Beach Resort is located next to The Tropicana so the two are nearly connected to one another. We bounced between the Paradise Beach Resort and The Tropicana as the night went on.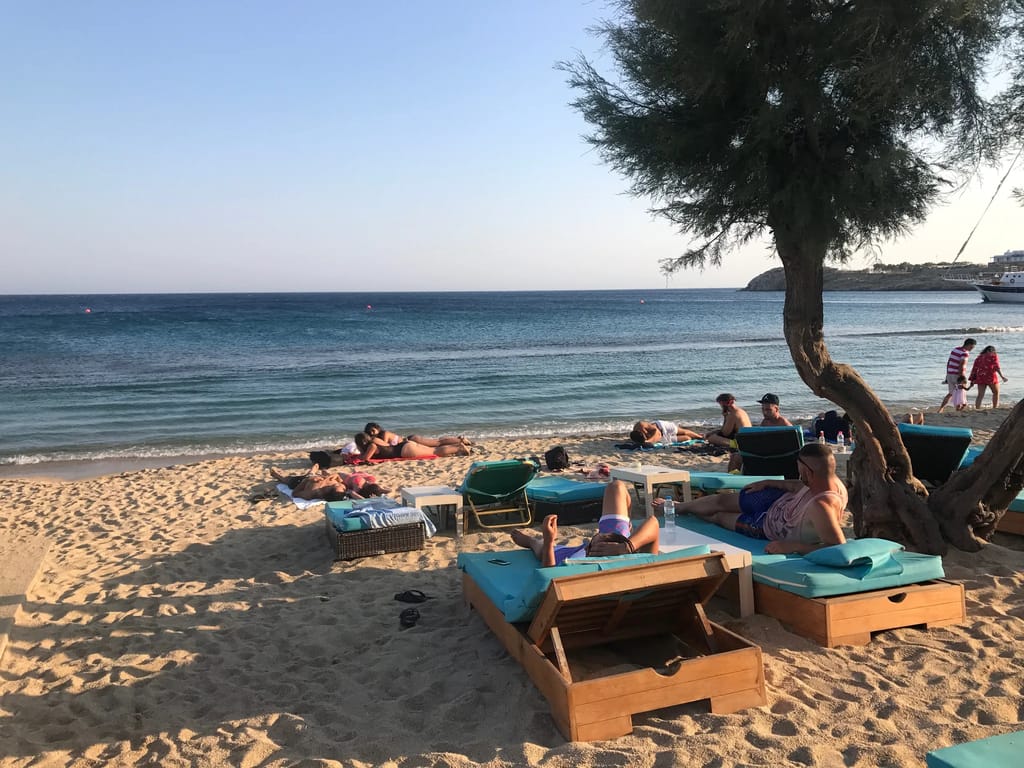 The parties are so close to the beach that they practically are on the beach. At night, you'll find people drinking, singing, and dancing everywhere.
GAY NIGHTLIFE IN MYKONOS
Mykonos is one of the most LGBT-friendly destinations in the whole world. If you're gay, there are a ton of venues on the island that specifically cater to LGBT guests!
SUPER PARADISE BEACH
The first time I visited Mykonos, I booked a hotel at Paradise Beach. Super Paradise Beach is the gay next door neighboring beach which can be easily crossed over to from Paradise Beach by small boat.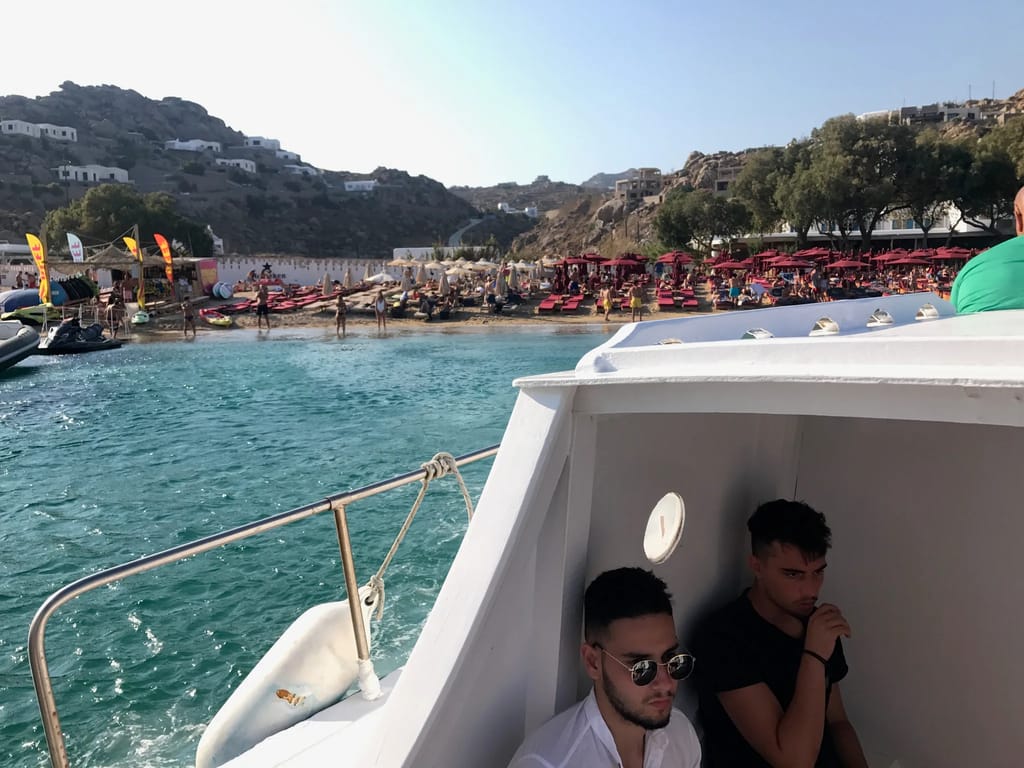 Some of my friends from Greece suggested the following gay-friendly venues:
There are also many gay bars in Mykonos Town

Babylon Gay Bar
Lola Mykonos
IT'S PARTY TIME
I hope this post helped give you a small glimpse into what the nightlife is like on the island. Of course, there are many more bars, many clubs, and many beach parties you can also attend!
If you've ever been to Mykonos and have any recommendations to add to the list, please drop them into the comments!