Last Updated on March 25, 2021
The funny thing about vaccinations is that we get them as a form of prevention to avoid getting sick. Yet, the stress of figuring out where to go, what you need, and how to get the best prices can make sick before you ever even step foot out of the country you're in. Make sure the next doctor you meet with is for your vaccinations and not due to the migraine you've gotten from trying to figure out how this all works.
The Headache of: What I Need
In February, I picked up my phone to call my doctor's office (travel department line) to inquire about their travel vaccinations, consultation options, and pricing.
"Sorry, Sir. I'm afraid it doesn't work that way… In order to best serve you, we really need to know the individual names of the countries you will be visiting," the woman from the clinic explained.
"I understand that but don't you have any "all-encompassing" vaccine packages? The fact of the matter is that I don't know exactly which countries I will visit while I am traveling. In fact, I probably won't know until I'm already abroad," I tried to explain to her.
"That's okay. You at least know which continent you'll be in, right?"
"Sorry but actually, no. I think I'll be in Europe and maybe Asia initially but I could really end up anywhere. I won't know until I am gone. That is why I am trying to get protected from the 'big ones.' Things I might encounter anywhere."
"I'm afraid it just doesn't work that way," she apologized and went on to say, "We would need to know where you're going at specific times in order to prescribe medications for you. Consider malaria, for example. The tablets can only be prescribed for a specific amount of time. You would need to take them daily while you're in countries with risk of malaria. Not everything is a one time vaccination. This is why the specifics are so important."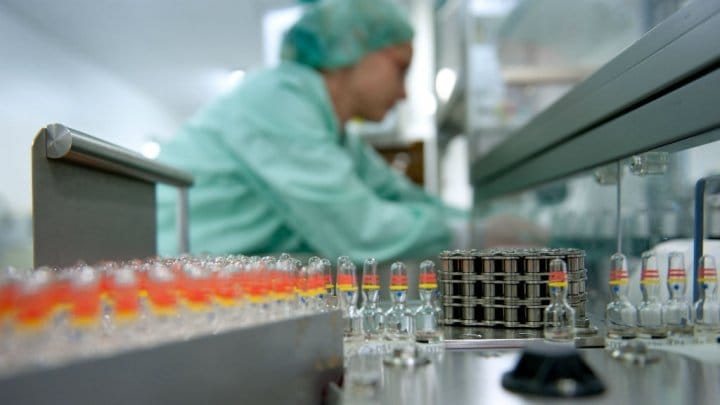 "That makes sense," I said. "Thank you for explaining that to me."
Her words made logical sense but still boggled my mind. I was in disbelief over what I'd been told. How can this be? They can't do an exam without an itinerary? I am certainly not the first person who has ever gone abroad without a set itinerary. What would people normally do before extended trips abroad? I cannot possibly be the first person who has ever called asking for an appointment without having everything set in stone. How do they not have a some type of a multi-country package for long-term travelers? I could not wrap my head around it!
I guess I'll have no choice but to guesstimate where I'll be and take a chance on the rest…
The Headache of: Where to Get It
"What do you mean there is no more Yellow Fever vaccine?" I asked the lady from Concentra's Travel clinic.
"I'm afraid there is a worldwide shortage of Yellow Fever vaccine," she stated, "This is not limited to Concentra. You will have a difficult time finding Yellow Fever vaccines no matter where you go. You may need to travel a great distance just to find a place that has it. You see, the company that produces the vaccine for Yellow Fever is rebuilding their factory. Since the vaccines are not being manufactured anymore, there is a global shortage. Availability is becoming more scarce with each passing day."
"Gee, well that's great," I said, "I guess I'll have to either track it down or avoid countries that require the vaccination."
"Yes. Good luck."
We hung up the phone. I wondered whether or not I might really need the yellow fever vaccine during my trip. Countries requiring it are mostly limited to South America and Africa. I'm not sure but I prefer to air on the side of caution.
I called my local Travel Health clinic. The explained that since their clinic is linked to a hospital, they "always have it." Cool! However, I recently learned that they are offering to give me Stamaril. Stamaril is currently not licensed for use in the USA. The FDA approved Yellow Fever vaccine, YF-VAX, is not available from them either! It seems you really can't get it anywhere! The paperwork claims Stamaril has been used internationally for at least 10 years and it is most likely safe. Now I have to decide: do I want to chance it?
The Headache of: What to Pay
Walgreens had a poster by their pharmacy listing all of the travel vaccines they offer.
-Hepatitis A
-Hepatitis B
-Polio
-Rabies
-Typhoid
-Japanese Encephalitis
You name it, Walgreens has it.
Happy to finally see some information about travel vaccines, I walked up and asked the lady at the counter if she had a paper with a breakdown or information on what each vaccine costs.
"Sir, this really depends on your insurance."
Literally nothing is simple.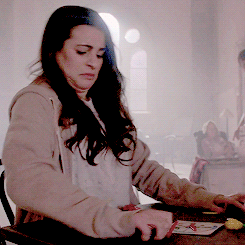 I wanted to scream up into the heavens, "I JUST WANT ANSWERSSSS!!"
I went home, called the original Travel Health center, and I asked them about pricing. They, at least, had base numbers to share with me before taking into consideration any insurance coverage. Which, by the way, DEPENDS*. Don't count on your insurance for travel health expenses because they're typically* not covered even if they are preventative in nature.
"Sir, the consultation will cost $90.00, the administration fee is $21.00 for your first vaccine and $14.00 for each additional, and your vaccinations will vary depending on what you need but say you need Hep A, Hep B, and Typhoid, you'd be looking at $220.00, $264.00, and $88.00. I'm not sure which you might need so that will depend on what the doctor suggests. You might have gotten the Hepatitis shots from your pediatrician so obtain your vaccination records, fill out the paperwork I am sending you, and we will see what needs to be done on the day of your appointment."
"Okay, sounds good. Thanks for your help!" With that information, I set my appointment for Mid-May.
Prices depend on where you shop so definitely look around. Call your health insurance company for details on what they do and do not cover. These prices were on the lower end compared to the other places I contacted. Depending on what you need, the vaccine and medication costs can add up. I'll see what the doctor recommends for me and take it from there.
What a headache! On the bright side of things, the appointment is set.
SaveSaveSaveSaveSaveSaveSaveSaveSaveSave
SaveSave
SaveSave
SaveSave
SaveSave
SaveSave
SaveSave