Last Updated on September 6, 2023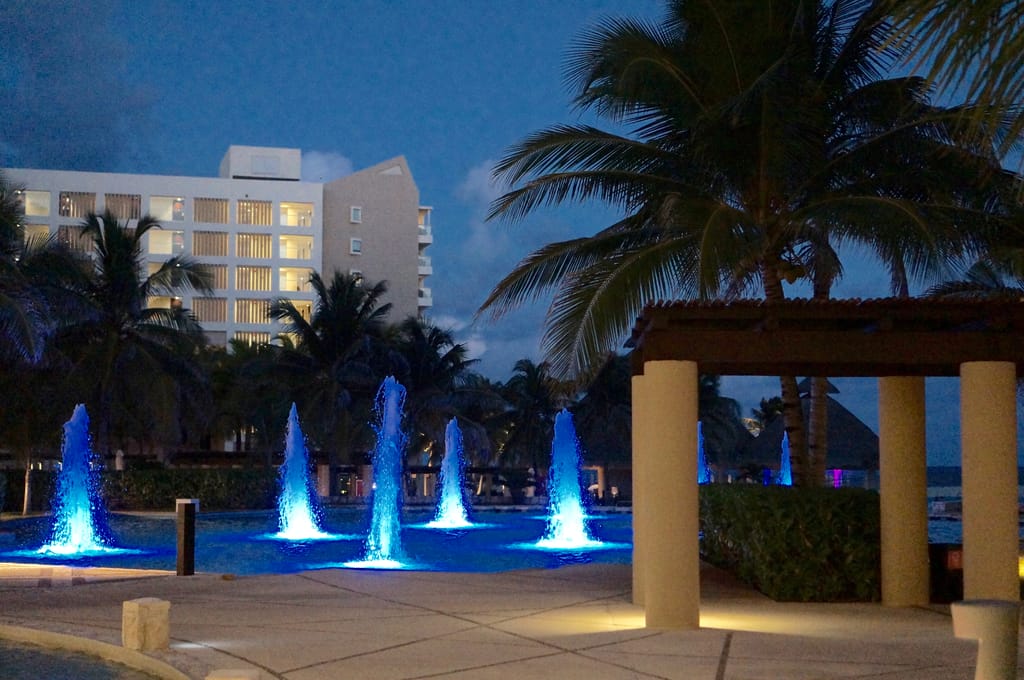 The Westin Lagunamar in Cancun, Mexico is one of the nicest resorts I have ever had the privilege of staying at. Although my stay there was brief, I was present long enough to gain a sense of why this hotel routinely earns a 5-star review on sites like TripAdvisor and Oyster.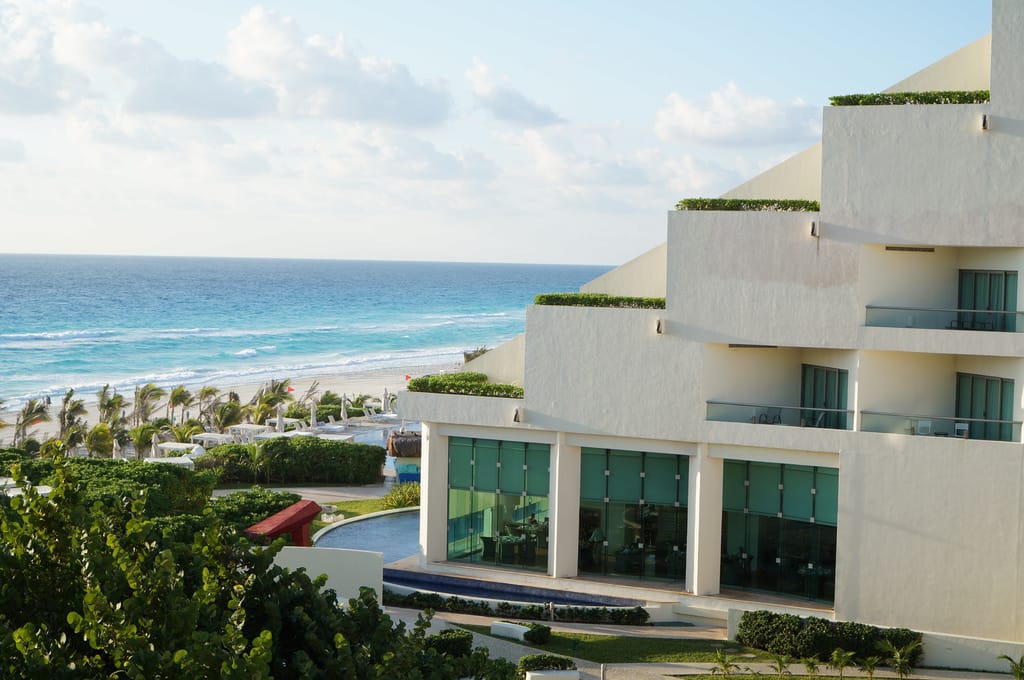 The resort itself is stunning. They have a beautiful property where every room is ocean-view and most rooms have a great view of the pool as well. (The illuminated pools at night make for a gorgeous view!). The property has several tall fountains in addition to two large infinity-edge pools. The fountains produce a constant relaxing waterfall-like background sound that rivals the pleasure of listening to waves crashing at the beach.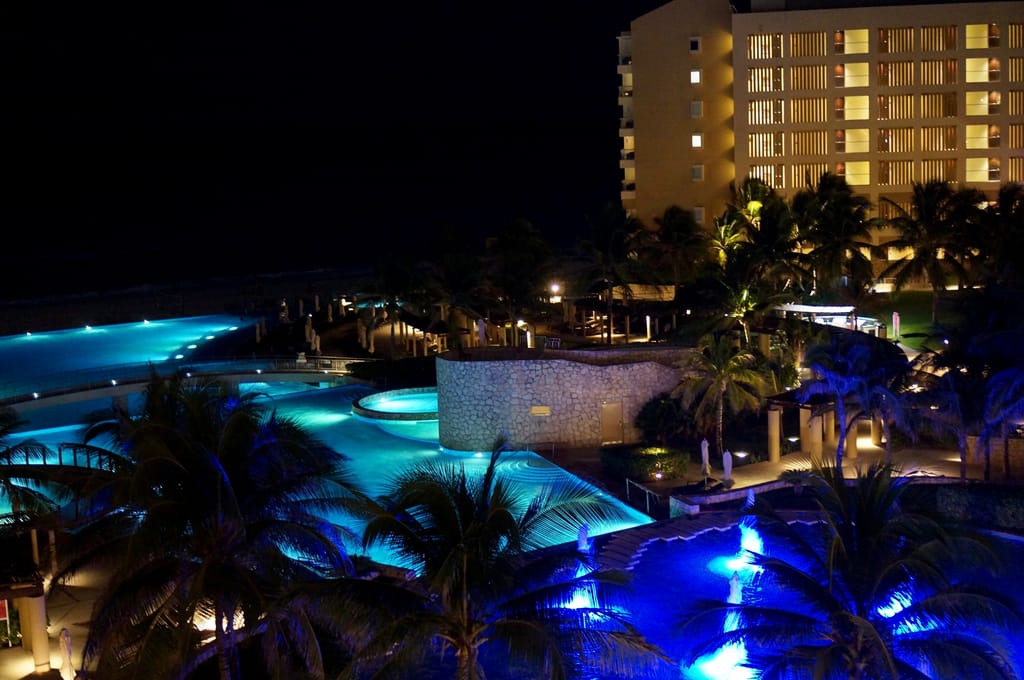 Down by the infinity pool, the water creates a horizon line stretching across where the beach begins. Only a thin layer of sand divides your vision between where the pool water ends and the ocean water begins. The view first thing in the morning is breathtaking.
I spent most of my getaway in and around the Westin Lagunamar's warm pools. I envisioned this vacation being spent down by the beach but the ocean water was a bit rougher than I had anticipated.
As nice as the water looked, the beaches were lined with red flags every single day. Guess it was not meant to be.
Even if the water was too rough to swim in, the views here sure were breathtaking!