Last Updated on May 29, 2021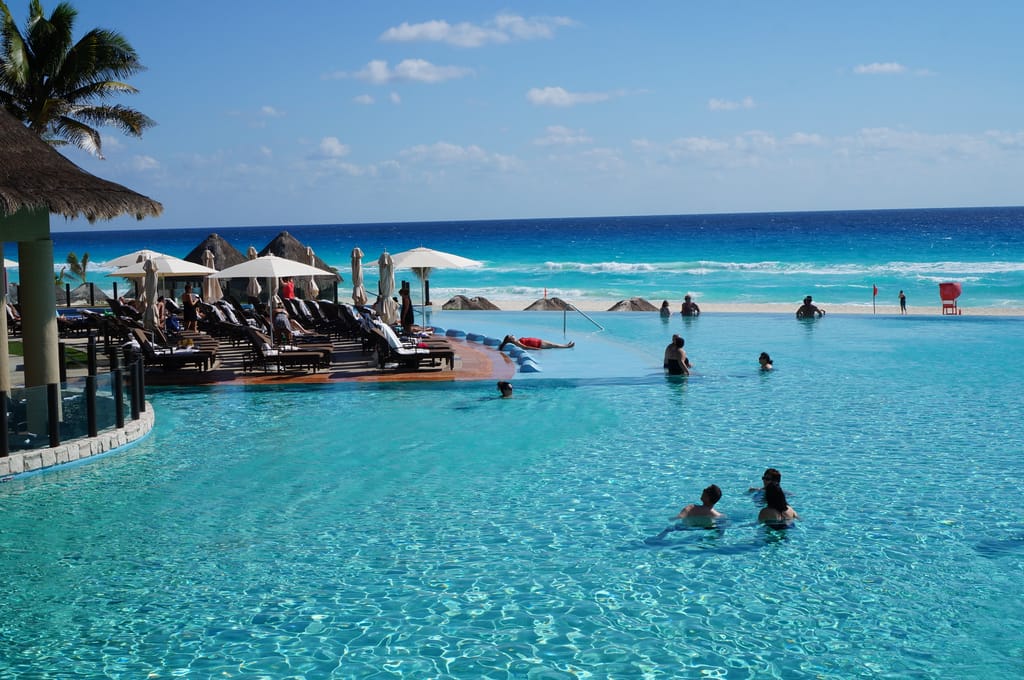 Spent all of the day yesterday around the resort's pool. The infinity-edge looks out towards the ocean. With the sun beating down on us, the water here is refreshing and kept at the perfect temperature. The pool is huge and has sections with built-in tiled beds that you can lay out and tan on – something I have never seen before.
I'm not really big on tanning myself but I thought that was a creative addition. If I had to choose between laying out on a beach chair or one that is semi-submersed in water, I think I actually prefer this!