Last Updated on May 29, 2021
FOR SALE: *SPECIAL iPhone 6*
ONE OF A KIND. READ MORE!!!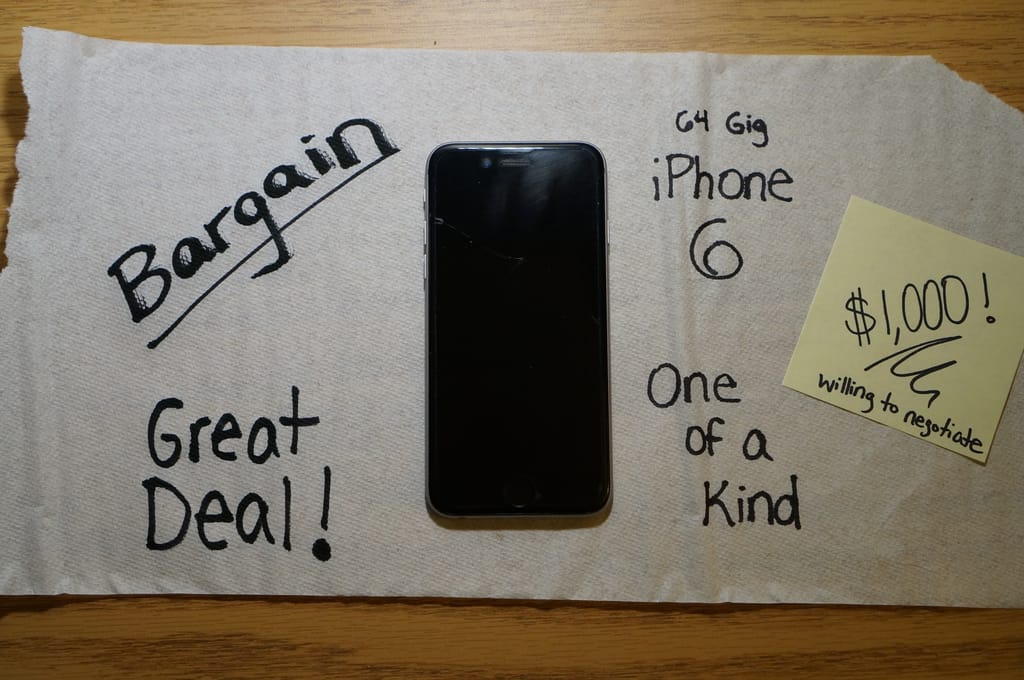 Features Include:
Screen cracked in a PERFECT "X"
Imminent risk of permanent data loss (kind of like a game… you never know!)
Special battery (Jumps from 50% to 1% instantaneously!)
Clicky corners (4 additional makeshift buttons for recreational use!)

Great for iPhone 7 users who miss the feeling of buttons that really click!

Weakened glue surrounding the screen (talk about internal access made easy!)
Frozen pixels in top lefthand corner for added sense of depth
Malfunctioning microphone

Never worry about saying something stupid ever again. They won't hear it anyway.

Presence of a Headphone Jack (wired and wireless BOTH supported!)
NO OTHER IPHONE IN THE WORLD LIKE IT!
Starting Asking Price: $1,000.
Willing to Consider Best Offer in comment section below.
Disclosure: Post written in good fun. My iPhone 6 is not actually for sale right now (unless you want it to be… then we really should talk. 😉 ) I only wrote this post as a joke because I'm quickly becoming overwhelmed by the long list of things my phone is unable to do.