Last Updated on September 29, 2023
While discussing plans for Spring Break with my boyfriend, we thought it would be fun to try to book a quick getaway for the two of us. The initial plan was to try to go to Florida. There's a ton of things to do there between Disney World and all of the other theme parks. After doing some research, we soon realized staying in Florida would be almost impossible; so many college students must try to go there during the Spring Break season.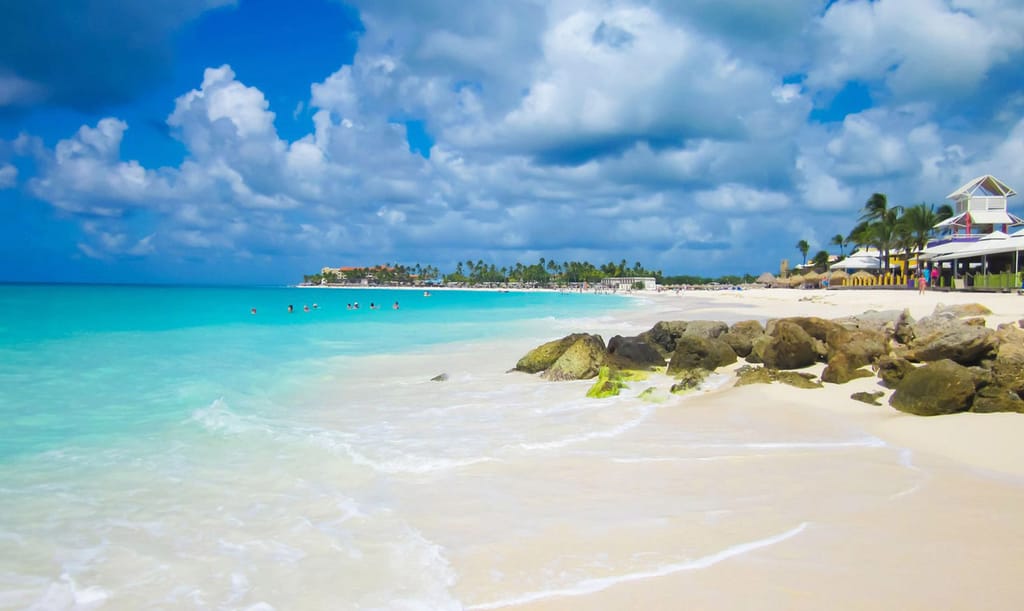 What we did find, however, was a nice studio at a resort on the island of Aruba! Since timeshare is very finicky and unpredictable, we exchanged for the room right away. (Thanks, Mom & Dad!)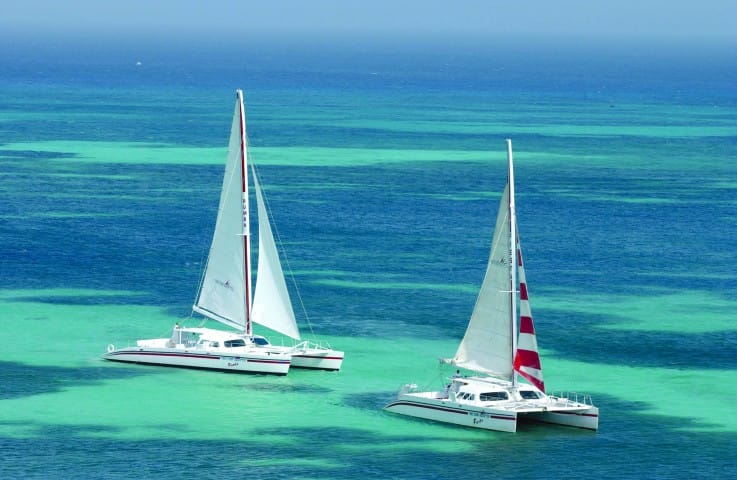 Airfare to Aruba was rather inexpensive so we agreed to commit. The next day, our plans were officially made! Never in a million years would I ever have expected to be going to the Caribbean with my boyfriend in less than a month's time. Wow!
The two of us have been busy searching for the best ways to spend our time together. (Feel free to post recommendations in the comment section below!) Of course, we hope to take advantage of the island's lovely beaches. Both Eagle Beach and Palm Beach have excellent reviews. We'd also like to go off-roading in a Jeep one day. I think it could make for a fun island adventure.
I reached out to my good friends from Aruba and asked for recommendations from them. They let us know about a few different excursions worth checking out like the De Palm Island Sea Trek (pictured above.) How cool does that look!? You're given a spacesuit-like helmet that makes it possible to walk along the seafloor while fish swim all around you! Whoa! If we can arrange it, I'd sure love to experience that.
I'm incredibly excited to be returning to my favorite tropical island. This trip will be my third time visiting Aruba and I must say, I absolutely love it there. My memories from the island are a bit fuzzy now since it has been many years since I've last gone. However, one memory I know I'll never forget is that I was there the day before and after the Natural Bridge collapsed. What a sight that was. Bringing a camera on a trip like this is a must. With all the island has to offer, I'm certain we will have an amazing time together. I can't wait for our getaway!