Last Updated on May 30, 2021
On my second-to-last day of Spring Break, I was swept away by an overwhelming urge to paint. I drove to my local Michael's art supply store and purchased a ton of discounted paints, brushes, and canvases. I had some trouble deciding between which size canvases I wanted and whether I should buy acrylic paint, oil paint, or watercolors. I left the store with 10 pre-primed canvases and sample kits of all three types of paint since I'm really indecisive.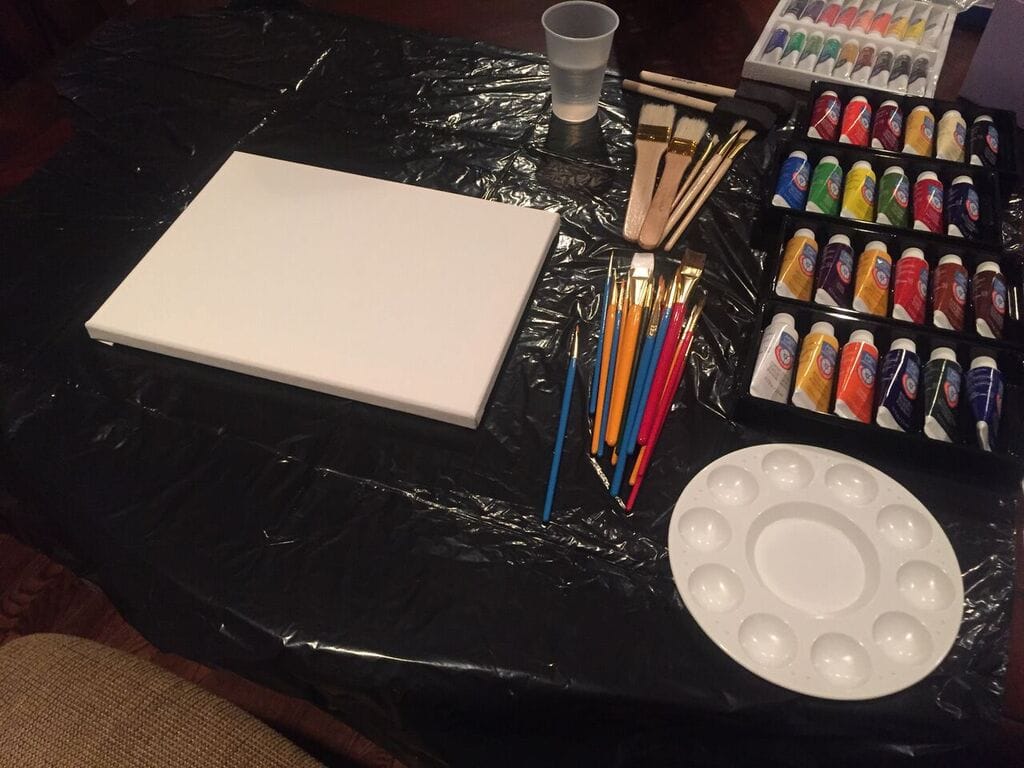 I brought everything home and that same night, I began to paint. Since I jumped into this art supply splurge pretty impulsively, it wasn't until I arrived home and did some research that I realized a few important things. First: that a canvas should be coated in something called gesso. Luckily, my canvases were already primed with gesso. In addition, I didn't quite realize that watercolor paints couldn't be used on an ordinary gessoed canvas without a prior watercolor treatment. Fortunately, I had a watercolor sketchbook that I could use instead.
My first painting was a cartoon-style painting of me and my boyfriend standing before the Rockefeller Center Christmas Tree in New York City. I painted this one with the intention of giving it to him as a gift.
From there, I decided to paint a starry sky so I could experiment with blending acrylic paints. I also created another painting of the two of us inspired by the time we went to the Great Jack O'Lantern Blaze in New York. Painting the pumpkins in the background was especially fun.
My fourth and final painting from Winter Break was a more abstract painting that I created to experiment with the tone of my paints. I wasn't sure how I felt about this one as I was painting it. At one point, I considered letting it dry so I could cover it up with a fresh coat of white paint. However, the more color I added, the more I started to like it. By the time I was finished, I was pretty content with how it came out.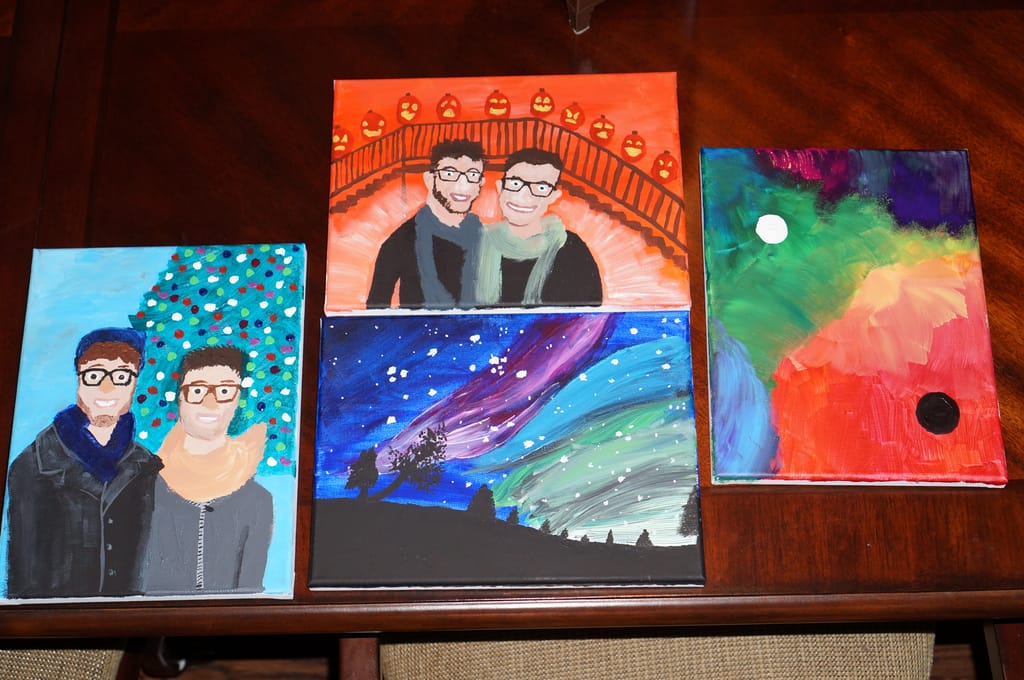 And there you have it! My four impulse paintings from Winter Break.