Last Updated on December 8, 2021
One of my favorite holiday teas is Teavana's Ruby Spice Cider: a two-part combination of their Mulled Pomegranate Cider herbal tea and Spiced Apple Cider rooibos tea.
The blend of this tea itself is beautiful, as is the canister is comes inside of. The blend is a mix of cinnamon, apples, raspberries, blueberries, and pomegranate making it an excellent choice during the holidays. Filled with all of the best fall flavors, I couldn't think of a more cozy tea to brew on a cold winter night.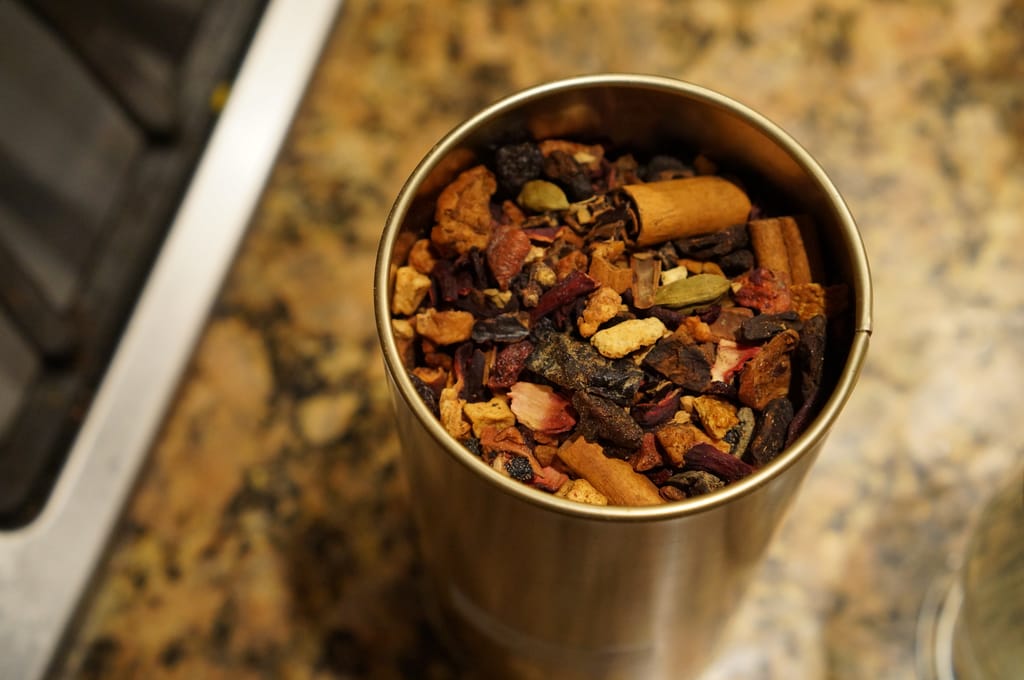 Ruby Spice Cider is best served warm after steeping for a total of 5 minutes.
When I entered Teavana to purchase this tea, I was informed by one of their workers that the two teas used to make it are both being discontinued. The mix was already removed from their online store and what they have left in stores is all that remains. I don't know whether they plan on bringing it back in the future but I wasn't willing to take a chance. I purchased a large tin filled with about a year's supply worth of tea. The mix was discounted 30% off and I had unused Starbucks gift cards from Christmas that I could put toward the final cost.
Considering time is limited, if you're a tea fanatic like me and would like to try this, I would highly recommend picking some up before this tea is taken off Teavana's shelves for good. You should be able to get it at a cheaper price while it is on sale. If you do choose to try this tea, I'd love to hear what you think of it!