Last Updated on September 29, 2023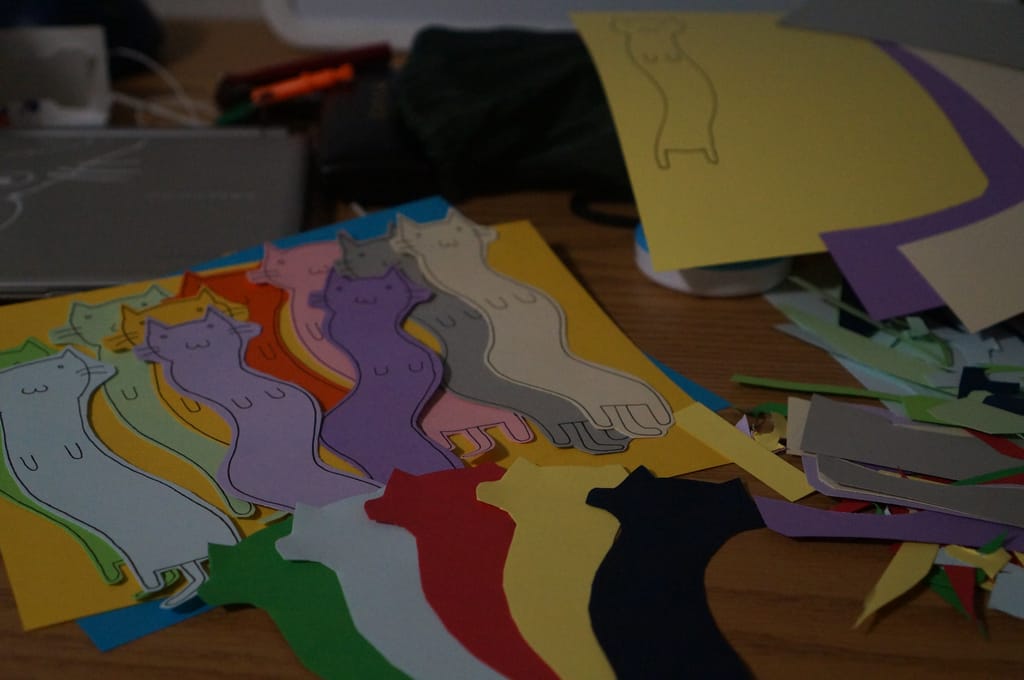 As many of you know, I'm now back at Rutgers and have finished Day 2 of Resident Assistant Training today. I have been pleasantly surprised with my dorm so far and think it has the potential to be a really great community. My co-RA has a similar personality to my own so I'm super excited to see the work we do together.
I'm currently in the process of making 40+ cat door decorations for my first-year students. I'm going to write their names along the wavy stomachs. I want to print out a lot of cats and put them all along the walls of my hall.
I also have to decorate a bulletin board and come up with a witty title for it. I was thinking about creating something kind of "punny" like "The Purr-fect Start to College" or something like that. Hahaha, this is a work in progress. Feel free to throw me ideas! 🙂