Last Updated on August 2, 2023
A few former Tinder employees broke away from their roots to start their own Tinder competitor: a new dating application called Bumble.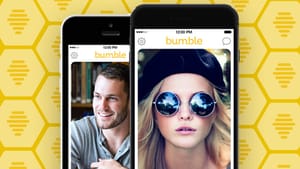 In terms of design and interface, Bumble is almost identical to Tinder. Everything from profile pages, settings, and gestures are all the same.
Of course, the main difference between Tinder and Bumble is that on Bumble, girls hold the power. So you're probably wondering if and how gay men can use Bumble.
Like on Tinder, two people first have to "like" each other before any match can be made.
However, with Bumble, the girl then has to make the first move by sending a message otherwise no communication between the guy and girl can be exchanged. If the woman doesn't message you, the match disappears forever.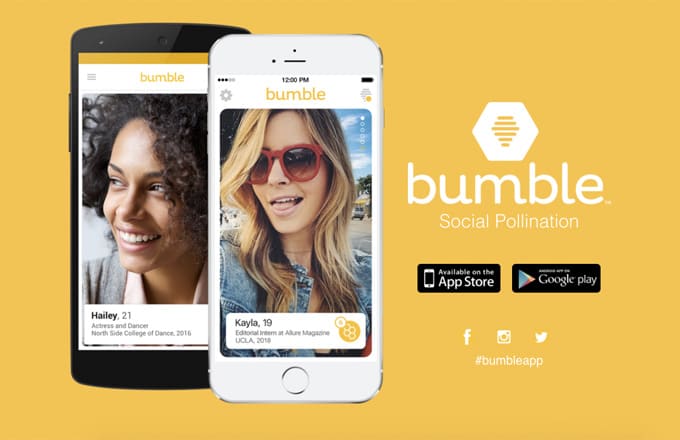 Men have the option to pick *one* girl they match with per day and extend that match an additional 24 in hopes that she just might send him a message.
So then, what if you aren't looking for girls?
How does this work with gay men?
Well if you squint and examine the fine print, you will see they address that question on the first page. You probably wouldn't notice it unless someone directed your attention to it.
Check this out: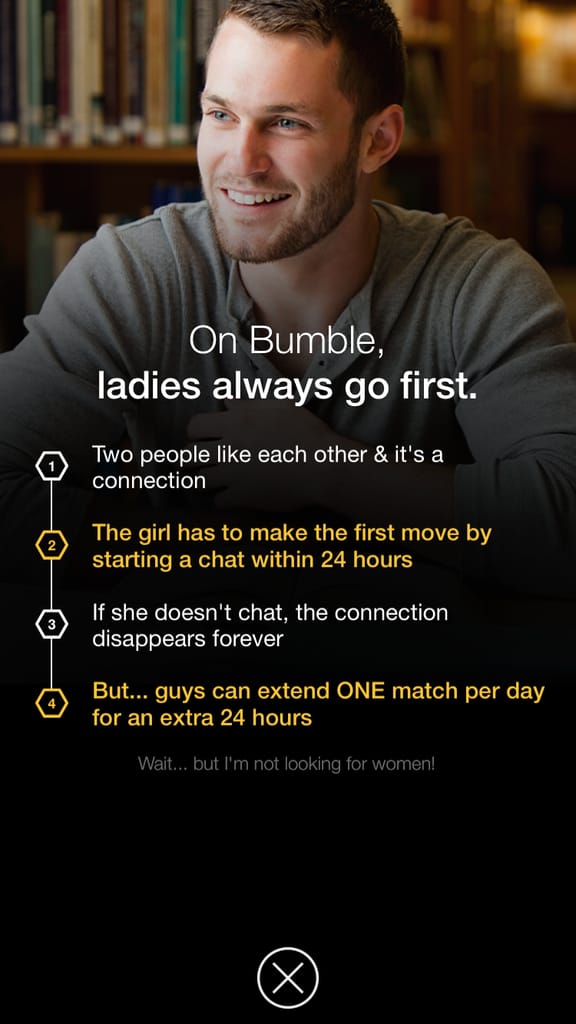 It took me a minute to spot it but it is there.
Look at it closely!
If you click on that fine print, you will be brought to the following page: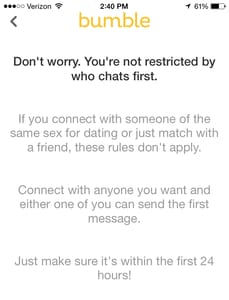 It says, "Don't worry. You're not restricted by who chats first."
Interesting! So in other words, Bumble functions similarly to Tinder for gay men and lesbians. The "girl talks first" factor is eliminated altogether leaving no real "advantage" to using Bumble for either group.
Here are some of my thoughts on this as someone who has used online dating apps and websites and had some serious, long-term happy relationships come from them.
---
(Check out my Dating a Foreign Exchange Student and Long-Distance Relationship sections to read about being in love abroad with a guy I dated for years and traveled with! We met through Grindr. I've also met guys on Tinder, OKCupid, Hinge, and other places. Also, my blog's "Gay" section has a ton of LGBT content you may also enjoy!)
---
Now, back to Bumble.
Since the app eliminates the gender-focused "girls go first" rule for same-sex matches, essentially all of the unique aspects of Bumble no longer pertains to gay men.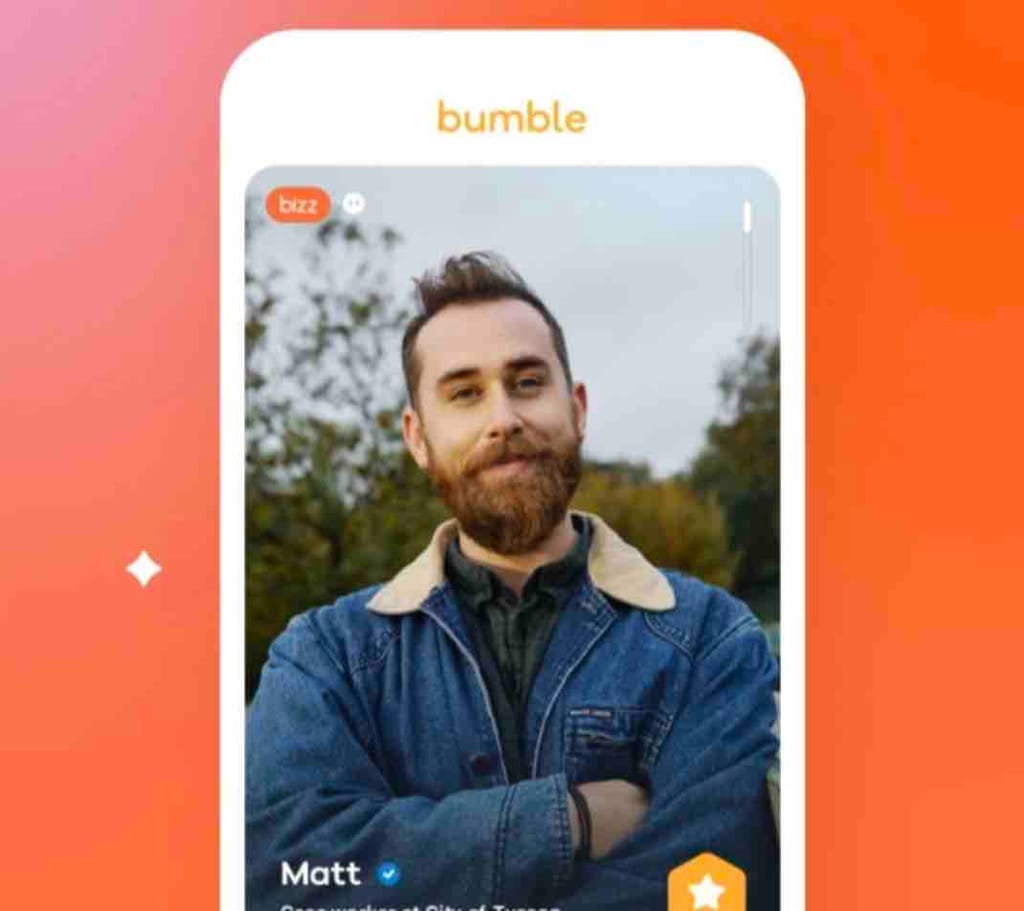 I think it is awesome that Bumble's team recognized the reality that LGBT users would potentially download their app and they did their due diligence to incorporate these adjustments into their app's design and functionality.
Without that, gay men obviously wouldn't be able to meet any guys on Bumble since neither man would be able to initiate a conversation with the other. Hahaha, that would be a total fail of a dating app. Back to Grindr we'd all go!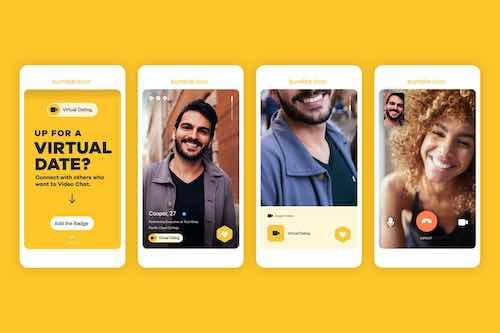 Lesbians, on the other hand, would both be able to start a conversation and in that sense, again, Bumble wouldn't be any different from any other apps they already have access to. I guess the bottom line is that while LGBT people can download, match, and interact on Bumble, it doesn't appear to have been designed for us so it really doesn't help us out very much.
I'm sure you can meet someone awesome on there but chances are you'll have better luck skipping Bumble altogether and sticking with the other apps where some sort of an LGBT community has already been established like Grindr, OkCupid, or Scruff.
Hope you enjoyed this post.
If you're new here, I'm Rocky! Learn more about me and my blog here!