Last Updated on September 6, 2023
I'm all moved in and ready for another year at Rutgers University!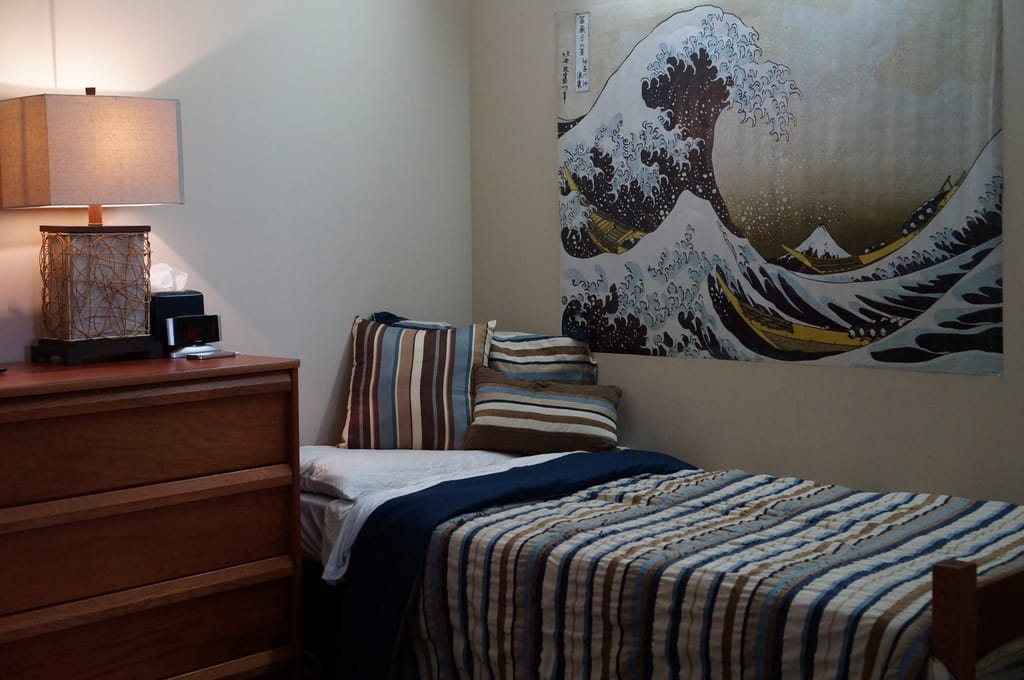 I bought a few fun posters from the Rutgers Poster Sale, got a new lamp, and set things up exactly how I like them for me to work more productively. I was aiming for good feng shui in my living space.
I think I drove my boyfriend crazy with my feng shui lessons. I'd send him random text messages with tips like, "When entering a new dorm room, the first thing you should do is push the bed against a wall to elicit and instill yourself with a strong sense of support." …and then he'd yell at me. Hahaha 🙂
B.E.S.T Hall (Busch Engineering Science Technology) is beautiful compared to the Quads on Livingston where I lived last year. Now we have air cooling, an elevator, hardwood floors, newer furniture, and a suite-style room. It's wonderful.
I'm so happy with my room this year! 😀