Last Updated on September 6, 2023
With Black Friday right around the corner, I was reminded to make a post that I meant to publish back in September!
There was a day dedicated to college students when several local Targets stayed open late into the night to hold their annual "Target Night." The Target stores provided transportation in the form of constant shuttles that drove to and from the university to Target.
The stores stocked up on items, focusing mainly on items that university students would need: think school supplies, dorm items, etc.
I had a blast going shopping with my friends. People were INSANE – pretty close to how it is on Black Friday! The line wrapped around the store because doors didn't open until like 10 or 11 PM on the dot.
I rushed in and thought it was actually pretty awesome! Target rearranged their entire store so that it really felt like a store for college students. They had stations set up with tons of promotional offers. One stand had a lady with a buzzer and if you let her shave off all of your hair, she would give you a $50 Target gift card!
I shopped but only found a bottle of Purell Hand Sanitizer. I waited in line for 45 minutes just to buy it.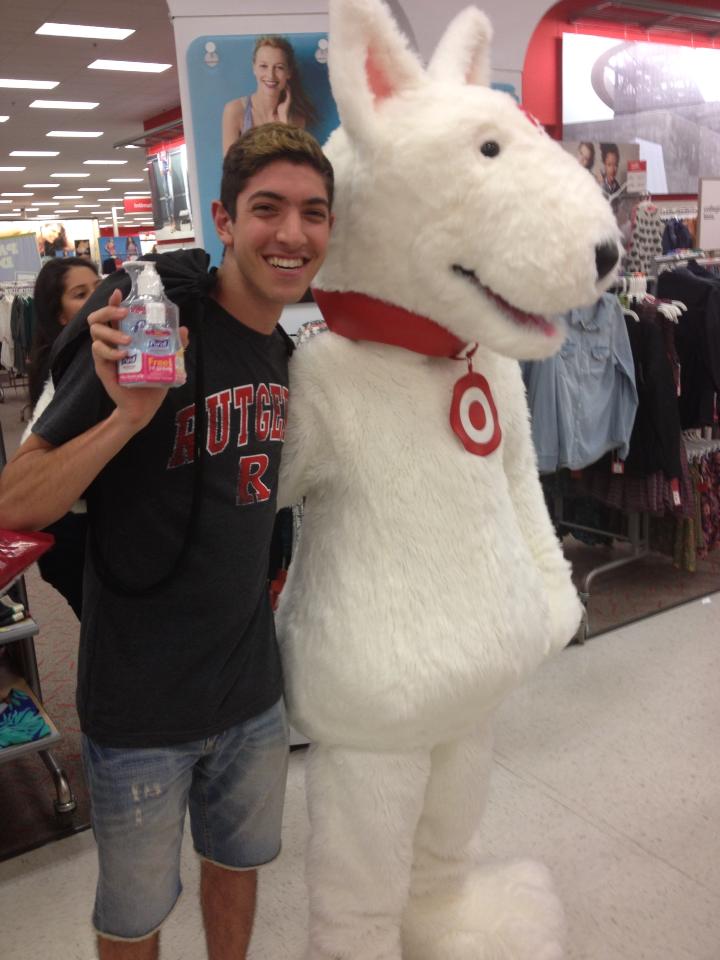 The best part was getting free stuff on the way out. Check out what they put in the swag bags!