Last Updated on September 6, 2023
Today was my last class of The Secret Life of Birds: a Byrne seminar for freshmen at Rutgers University.
This year was the first year that birdwatching was ever offered at Rutgers and I am so glad that I was given the opportunity to be a part of it.
While studying at such a large university, it was comforting knowing I could count on birdwatching to make me feel like I was a part of a smaller community. The class had 20 students in it MAX and we usually broke up into two groups anyway so we were always with about nine or ten other people *and sometimes less*
The class was 80 minutes long which meant I spent about an hour strolling along through the peaceful woods as quietly as possible. (The perfect environment for an introvert to be deep in thought! Strangely enough, I'm not sure if I ever stopped talking to my friends. My favorite part was how we got lunch together after every class.)
I found the professor and TA so inspiring. I'm going into the field of business but honestly, the two of them were so passionate about birds that they actually made me consider studying ornithology! I love birds and I love that they love them too!
The students in the class were so nice. I met one girl from Russia whose life stories almost made me cry, another girl who was SO SWEET, the funniest commuter, and the goofiest person I could ever hope to find. The people were AWESOME and I loved that birdwatching made it easy for me to make friends early on in my freshman year. I AM SO GLAD I TOOK THIS BYRNE SEMINAR.
It was sad having our last class today. The professor wanted to know what we thought of the course and I was actually so emotional about how HAPPY I was to be a part of it that I almost couldn't talk without getting kind of choked up… yet most of the class sat in the room unphased.
I am going to miss this class SO MUCH but I know that I've made some GREAT friends and birdwatching is something that I will continue for the rest of my life (well first… I need money for binoculars. Haha BUT ONCE I GET THEM…).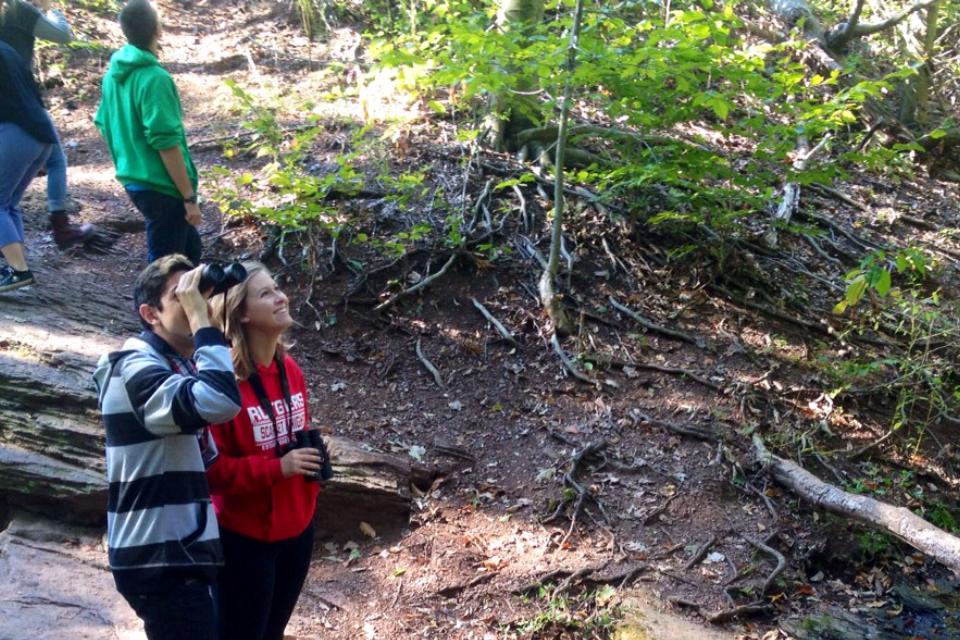 HEY, if you enjoyed reading this, I posted another story about my birdwatching class. Check it out here!