These tools and resources are all products I have tested out for myself or continue to subscribe to. All of my recommendations are tools I believe in wholeheartedly.
If a tool is listed here, you can trust it has been fully tested on my own blog first! I never recommend anything that I do not believe in. Some of these resources are free!
Affiliate Disclosure: This library includes affiliate links which means I may earn a small commission, at no extra cost to you, should you decide to purchase something listed here. This money will be used to help sustain The Rocky Safari blog and to feed even more lovely, wild birds during my daily travels. On behalf of Rocky and all the hungry birds in the whole world, thank you for your support.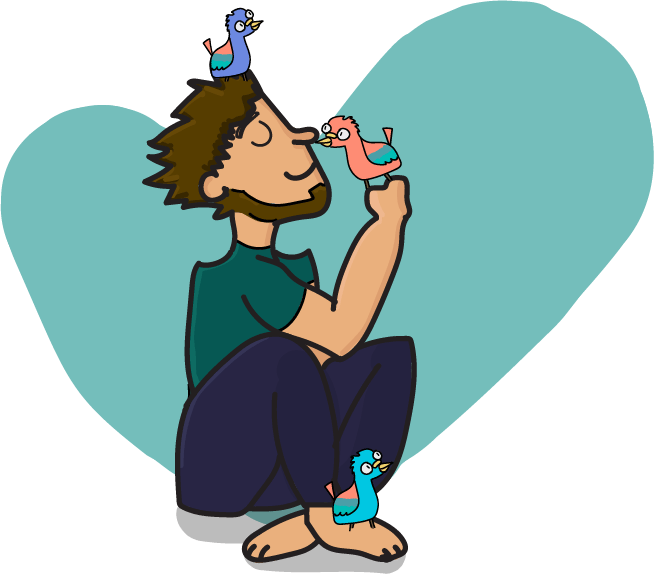 RESOURCE LIBRARY
WEBSITE HOSTING
BLUEHOST
New to Blogging?
For brand new bloggers looking to start their first blog, I usually recommend Bluehost because of their competitive pricing, friendly 24-hour customer service, and easy setup process for beginners.
Their hosting offers sometimes change, but they typically offer a free domain to go along with your hosting package!
Read my step-by-step guide to learn how to create a blog from scratch in just 10 steps. Screenshots included!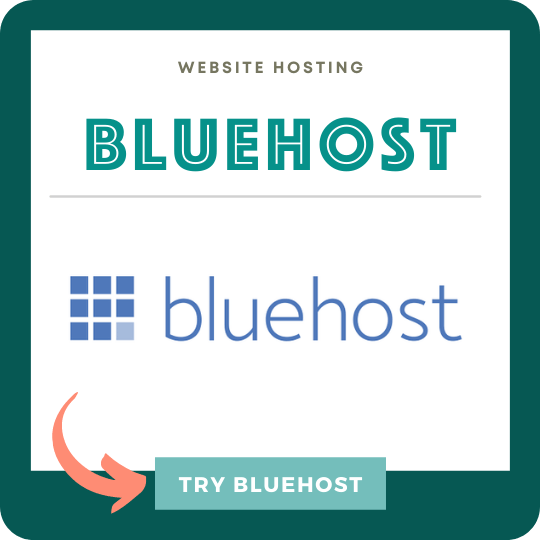 SITEGROUND
Intermediate Blogger?
Although their plans are a tad bit more expensive (most notably after introductory pricing renews) I still recommend SiteGround as a great hosting provider.
I migrated from my website from Bluehost to SiteGround in 2018 and stayed on their platform until 2021. With their fast SSD hosting, I was able to take advantage of their fast loading times and super reliable uptime.
SiteGround also has outstanding customer support through their live chat and email ticketing system. They're worth a try!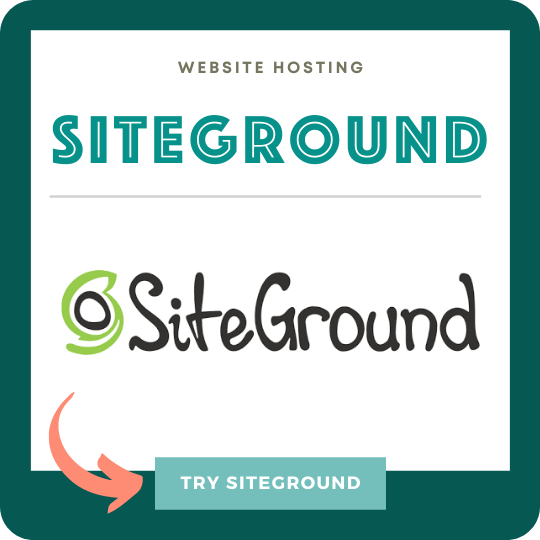 CLOUDWAYS
Scaling to the next level?
Cloudways is a managed hosting provider that allows you to host your welcome on a Virtual Private Servers (VPS.)
There's a whole lot to like about Cloudways. The service offers very flexible hosting plans, fast setup times, top-notch customer support, and excellent uptimes. On most of their plans, you essentially choose to pay for whatever hardware requirements your blog will need.
With managed VPS hosting, you can take advantage of dedicated server resources while trusting that your host will take care of the more technical back-end side to web management.
LEARN MORE
Access my 100% FREE and highly detailed Guide to Web Hosting.
DOMAIN NAMES
NAMECHEAP
One of the first things to do before starting a blog is to decide what you're going to name it!
With so many new and very creative domain endings besides ".com," you should feel pretty confident that you can find almost anything depending on your budget. However, many people still prefer a .com domain and that's perfectly okay too. Check out Namecheap if you want to run a search and see the availability.
I have found Namecheap to be very affordable. It's almost always cheaper than GoDaddy! Register Your Domains Hassle-Free with Namecheap starting at $3.98/year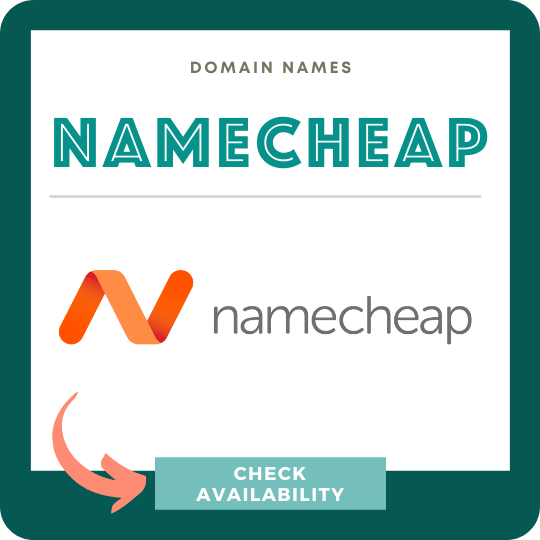 BUSINESS EMAIL HOSTING
NAMECHEAP
If you register your domain name on Namecheap, you may wish to consider also using their on-platform professional business email hosting. You can add it for as little as $1.24/month in the first year.
GOOGLE WORKSPACE (Formerly G SUITE)
I personally recommend Google Workspace. have used Gmail since 2007 so I much prefer Google's email interface. Due to its speed, reliability, and flexibility, I personally believe Google Workspace is the best email hosting option for most bloggers. This is what I use and I am very happy with it.
You can get started with a 14-day FREE trial and continue for as little as $6/month.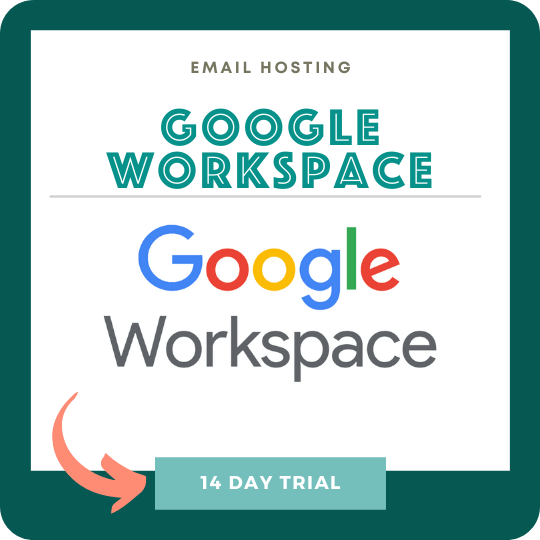 EMAIL MARKETING
CONVERTKIT
I have tested and demoed quite a few email marketing software applications and, so far, none have been able to beat the features for bloggers and competitive pricing that ConvertKit offers.
ConvertKit is awesome because they have a free plan up to 300 subscribers as well as a Creator and Creator Pro plan. I use Creator Pro because it includes subscriber scoring and advanced reporting on top of all the other great pro features like automated funnels and sequences!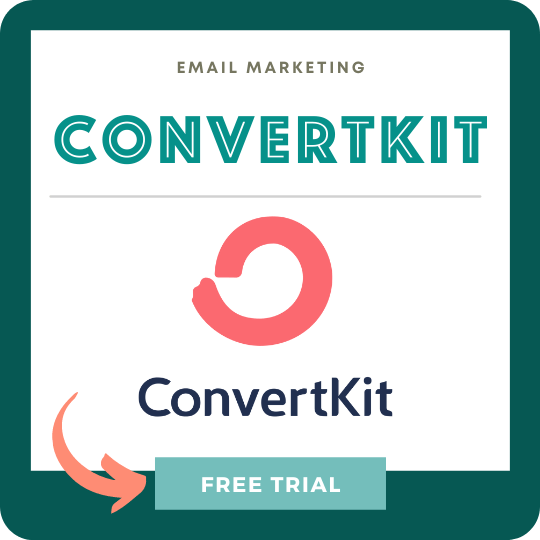 LEARN MORE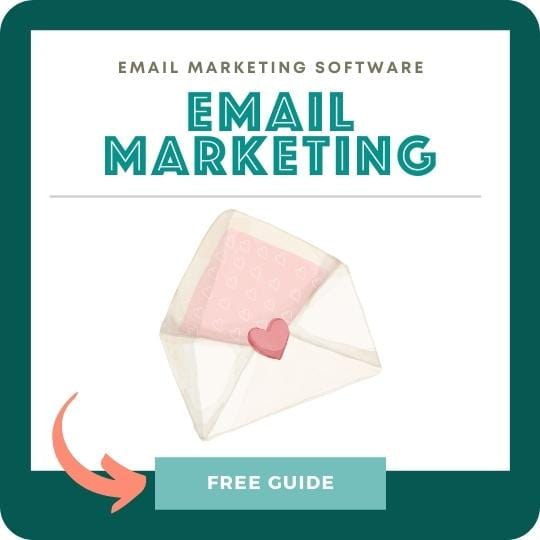 THEMES & LAYOUTS
ELEMENTOR
The Elementor Theme Builder plugin allows you to customize any WordPress theme without needing to know any code. The user interface is very beginner-friendly and can help you achieve the exact look and feel you're striving to create!
They also offer themes you can use out of the box!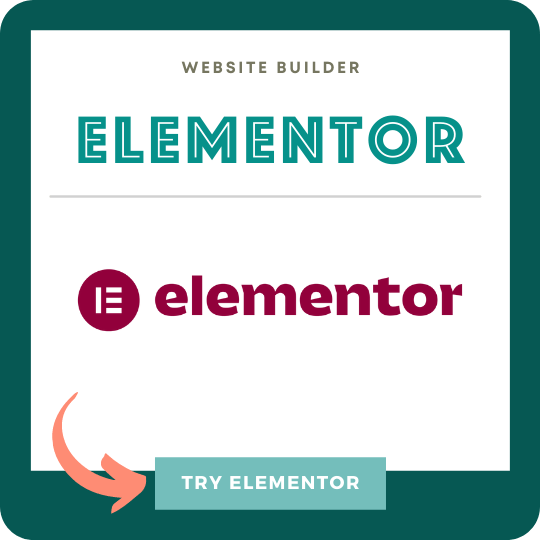 SOCIAL MEDIA MARKETING
TAILWIND
I can safely say that I would not be where I am today if it were not for Tailwind. Tailwind has helped me get hundreds of thousands of pageviews since I started using it in 2019.
Tailwind alone has doubled if not tripled my blogging income so the cost of a few hundred dollars a year is well worth it for me.
I highly recommend you start using Tailwind early on in your blogging journey.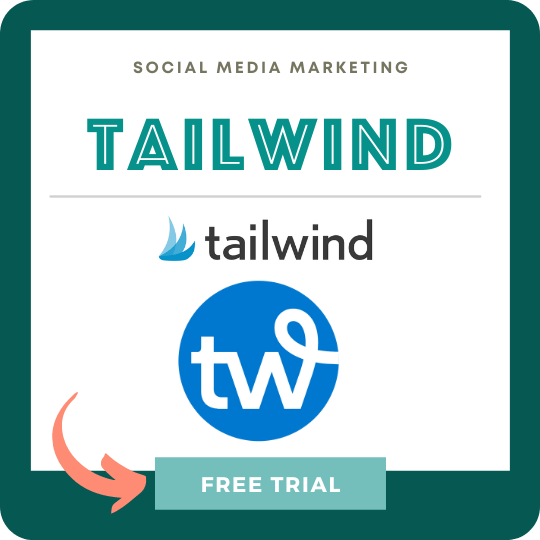 BLOGGING TOOLS
GRAMMARLY
Grammarly is an awesome tool that I learned about while I was living abroad in Spain. If English is not your native language, I highly recommend you try it. Even if English is your native language, I still highly recommend you have your writing checked by Grammarly.
It never hurts to have an extra "set of eyes" look over your writing. Grammarly will check for spelling mistakes, grammatical errors, awkward phrasing, and more.
On the free plan, it will find and correct the most common errors. On the paid plan, it will take your writing to another level. Give it a try! There's a free browser extension you can start off with.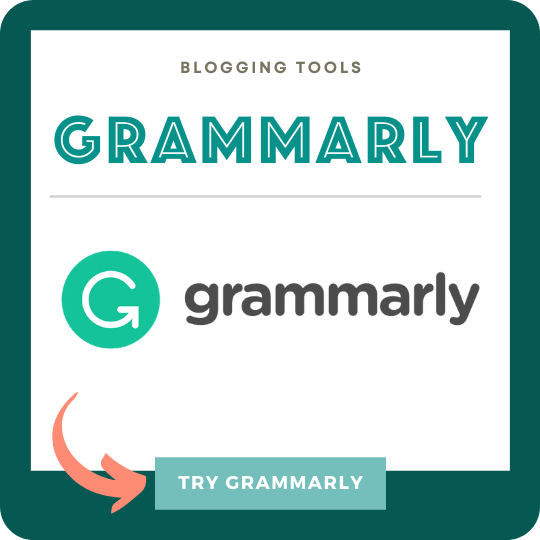 GRAPHIC DESIGN TOOLS
FIVERR
Sometimes DIY projects can be too time-consuming, too difficult, too costly, or simply not worth the time they'll take to put together yourself. If any of those are the case for you, you may wish to consider outsourcing your work on Fiverr!
Fiverr is full of highly talented, skilled, and generally affordable specialists who are ready to help with just about anything. You can find graphic designers, logos, video editors, proofreaders, freelance copywriters, virtual assistants, and more.
Use the button to browse gigs on Fiverr and get 20% off your first purchase!