Last Updated on September 15, 2023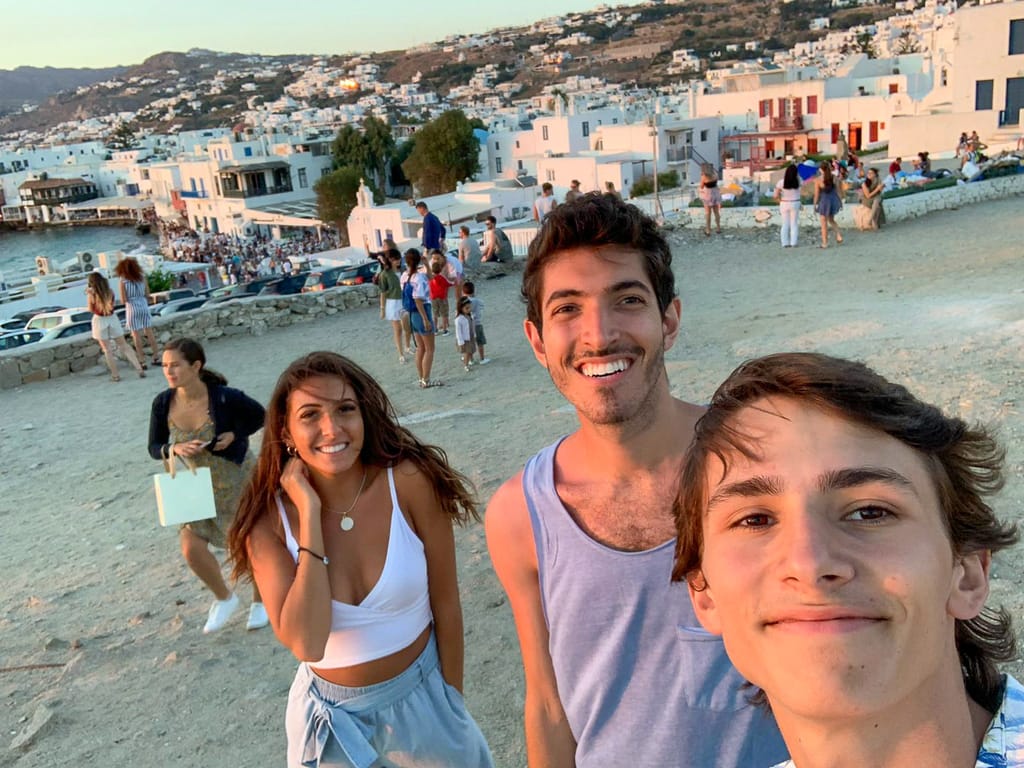 What it meant to me to see my sister. And to be with her in MYKONOS!
There are no words that could describe how incredible that reunion felt.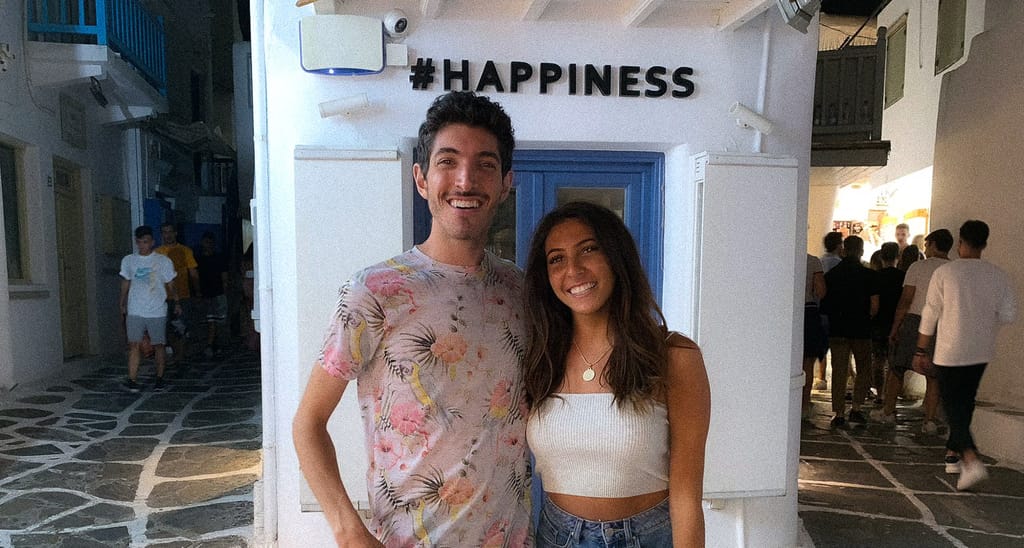 Being back in Little Venice with my sister was so surreal. I was just there for the first time the year before and I never so much as even dreamed that I might return back a year later!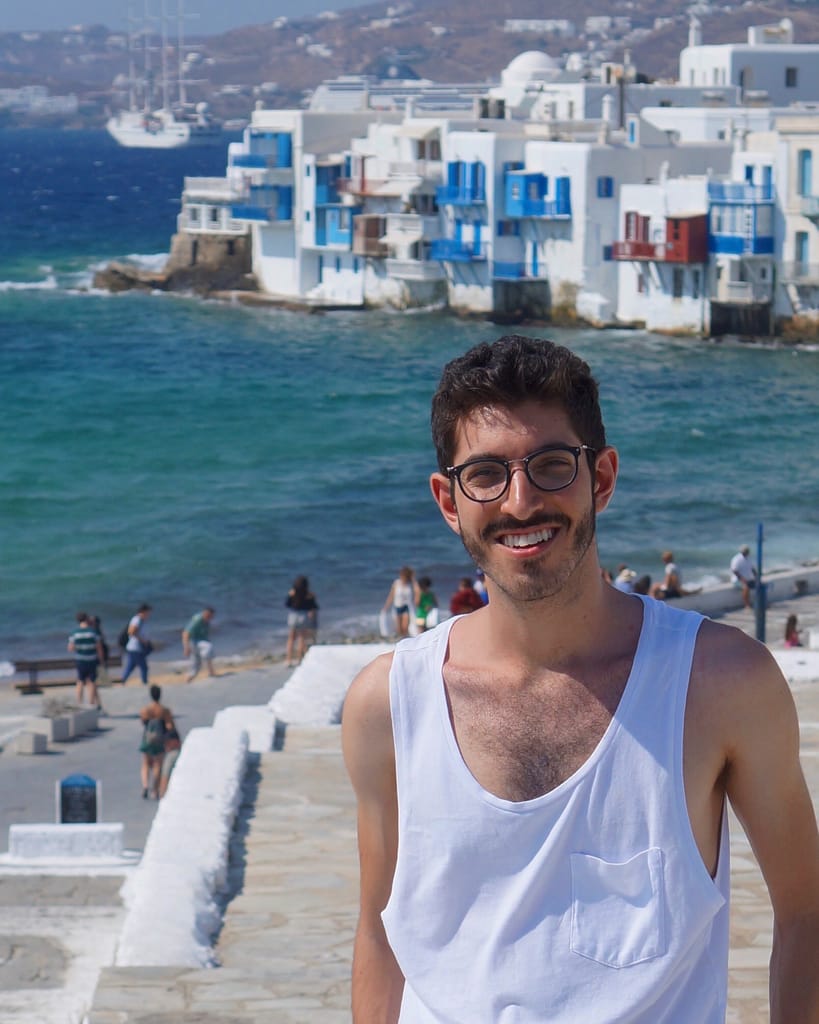 You can read more about that initial visit to Little Venice in my blog post: Travel Recommendations for Gay Men Who Want to Visit Mykonos
This time, I was there with a totally different purpose.
I needed to be around loved ones, and heal, and as a result, I was much less focused on the touristy things surrounding me.
THINGS THAT MADE ME SMILE
Instead of sharing a detailed outline of Little Venice, I'll keep this post short & sweet and just share some happy memories of things that made me smile during my brief return to the island.
THE T-SHIRTS
Salt Bae! Did you know Mykonos is famous for its salt? You can find it forming on rocks there.
THE ISLAND CATS
It reminded me of feeding the wild cats in Athens!
THE OUZO
Another happy memory from Athens! Ouzo was one of the drinks my first Airbnb host gifted me to welcome me to their country when I first started backpacking.
WALKING AROUND AT NIGHT
The gay-friendly island feels incredibly safe. Walking around with my sister made it even better!
THE WHITE CYCLADIC ARCHITECTURE
The Greek islands have such a distinctive look to them!
GYROS!
Can you really travel to Greece and not order at least one?
SEEING FAMILIAR FACES ❤️
The ultimate reason I decided to return. 🥰
There was nothing that could beat seeing people I care about when I needed them most. Me and my sister were such goofs on that trip. Even now, I look back and ask myself what the two of us were doing in Mykonos. The spontaneity of our planning and the fact that it ACTUALLY HAPPENED.
Despite it being such a generally sad time in my life, the memories from this trip make me incredibly nostalgic.