Last Updated on April 7, 2021
About two years ago, I purchased my first Mighty Wallet from Dynomighty. I ordered the multi-national Passport design featuring stamps from countries all around the world. My Mighty Wallet immediately became a conversation starter throughout my day-to-day travels. So many cashiers asked what kind of a wallet I was using, what it was made out of, and where they could buy one. My favorite was when I'd receive shout-outs from fellow Mighty Wallet users. Loved that.
My Passport Mighty Wallet on Day 1 (2 Years Ago, Taken in 2015)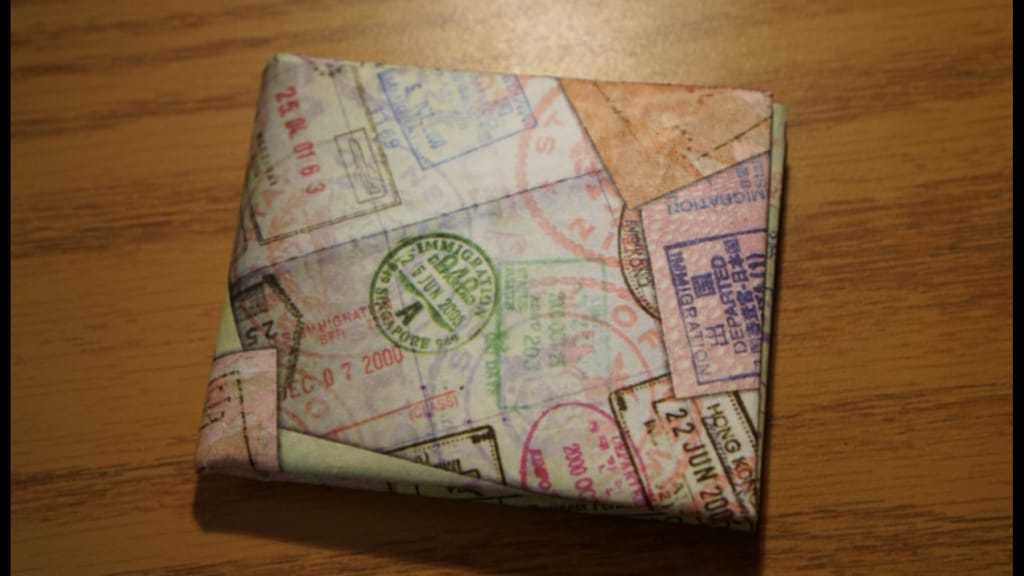 After two years of daily use, I started to evaluate how my wallet has held up over time. Initially, I was impressed. For a wallet craftily made out of Tyvek house wrap, it had no rips, no tears, and no physical damage. The Wallet molded to accommodate everything I stored inside of it. What became most apparent after taking a look at the print on the inside of the wallet was just how much the ink design faded. Somehow, I never noticed just how dramatic the change was! I looked at a photo from when I first bought it (above) and I honestly stared in disbelief at what lay on the table before me. The orange and red ink has completely vanished and I never even realized!
My Passport MightyWallet Today (2017, Two Years Later)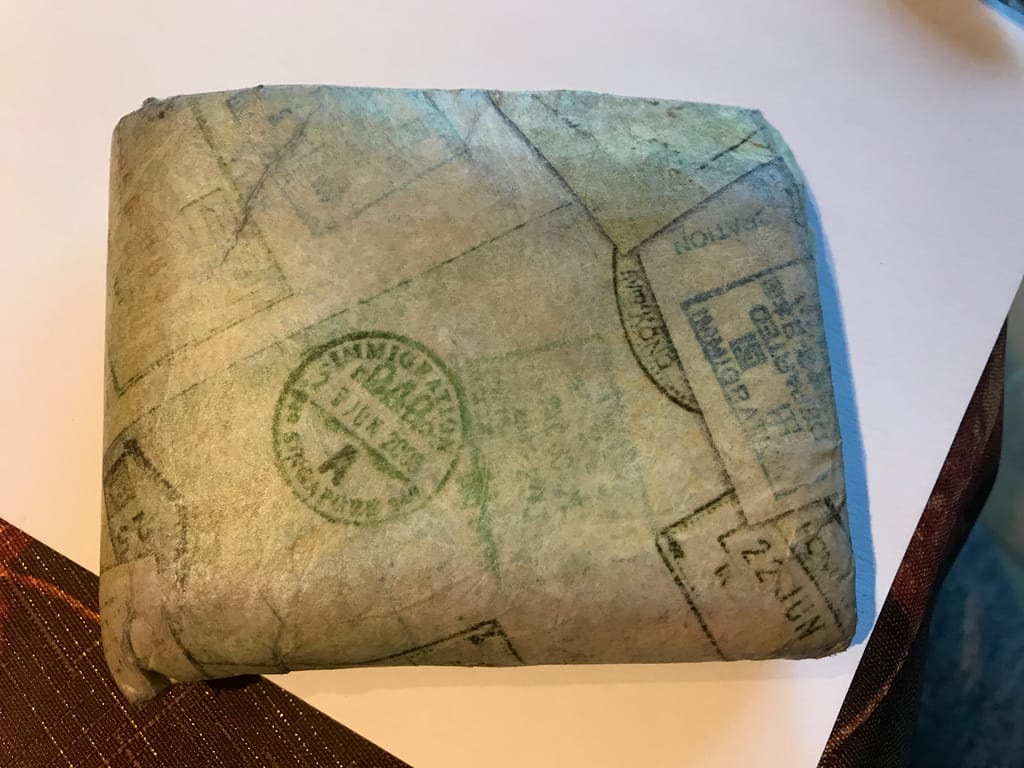 I liked my (original) Wallet's design but not so much what it had become. Figuring I got my money's worth out of the fun little $15.00 wallet, I decided to order a replacement. This time, I decided to opt for more of a traditional design. The material, style, and shape are all identical. It has the same smooth slippery feeling and all. Although the old passport design was fun to look at and minimized the risk of people stealing the wallet if I ever were to lose it, I decided to experiment with something a bit more traditional this time around.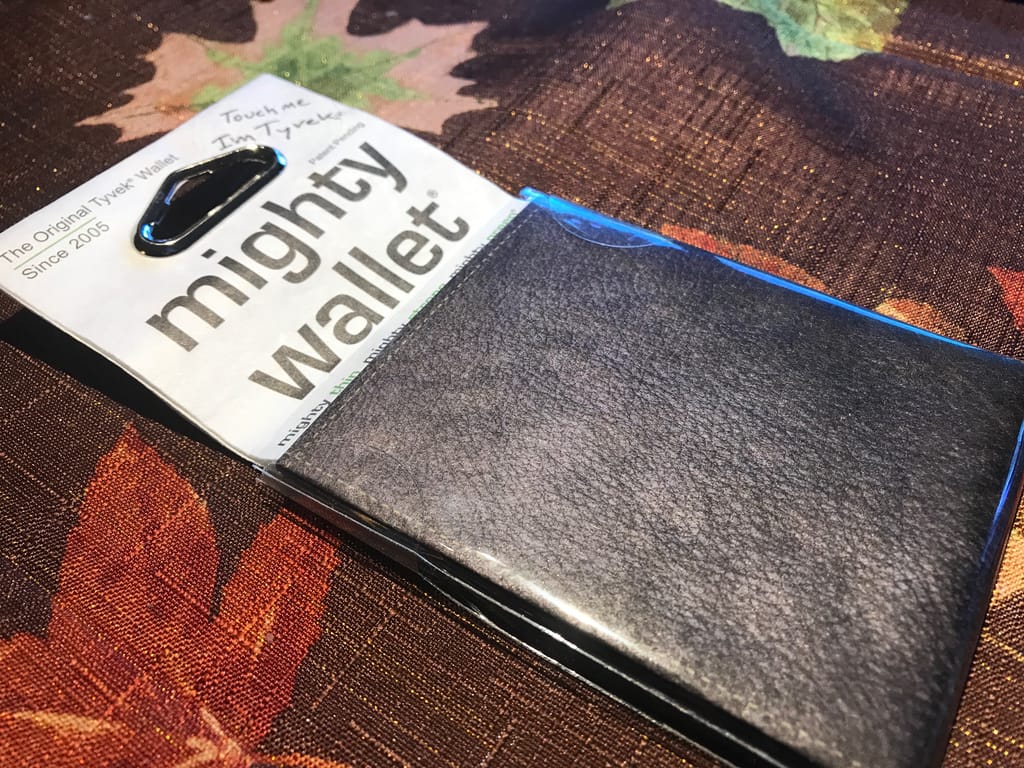 If I didn't know better, I'd think the wallet was actually made out of leather. Like all Mighty Wallets, it is 100% Tyvek. The print is really good quality and since the pattern only uses dark ink, I shouldn't have to worry about it fading as much over time. That was the main premise of selecting a dark and simple design. Since my only real problem with my old wallet was the print fading, I'm hoping this resolves that issue.
I really don't have any complaints about the products made by Dynomighty. They hold up well. The corners get beat up quite a bit from sliding credit cards in and out but they never frayed or tore apart. Truthfully, I never expected my wallet to last nearly as long as it did.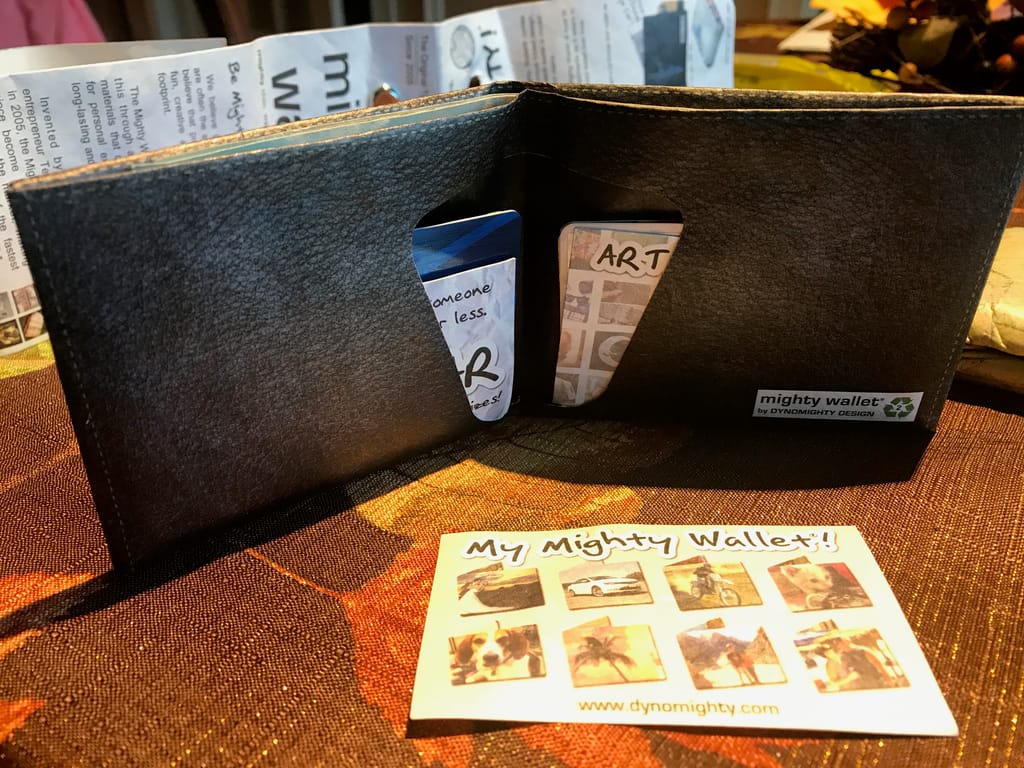 My new Mighty Wallet is all set up and I'm thrilled. I love its low-profile and basic design. It has enough storage space to keep cash, numerous credit cards, and even a few business cards. Of course, the downside to these wallets is that they're pretty bad at storing coins. For me, that isn't an issue because I rarely ever deal with coins since most of my transactions are either virtual or completed via plastic.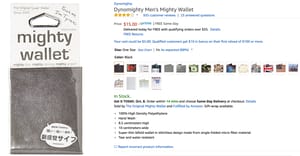 You can purchase the Black Leather Mighty Wallet here.
Disclosure: This post contains an affiliate link. At no additional cost to the customer, I will receive a commission on all sales of products purchased. This, however, in no way influences my honest opinion on the products discussed.