Last Updated on May 30, 2021
While shopping in Target today, I went down the office supply aisle to pick up a few random items for my friend. As I strolled past the notebooks, a black and red Moleskine on the wall caught my eye. I recognized the red ribbon on the notebook as the symbol of the fight against HIV and AIDS.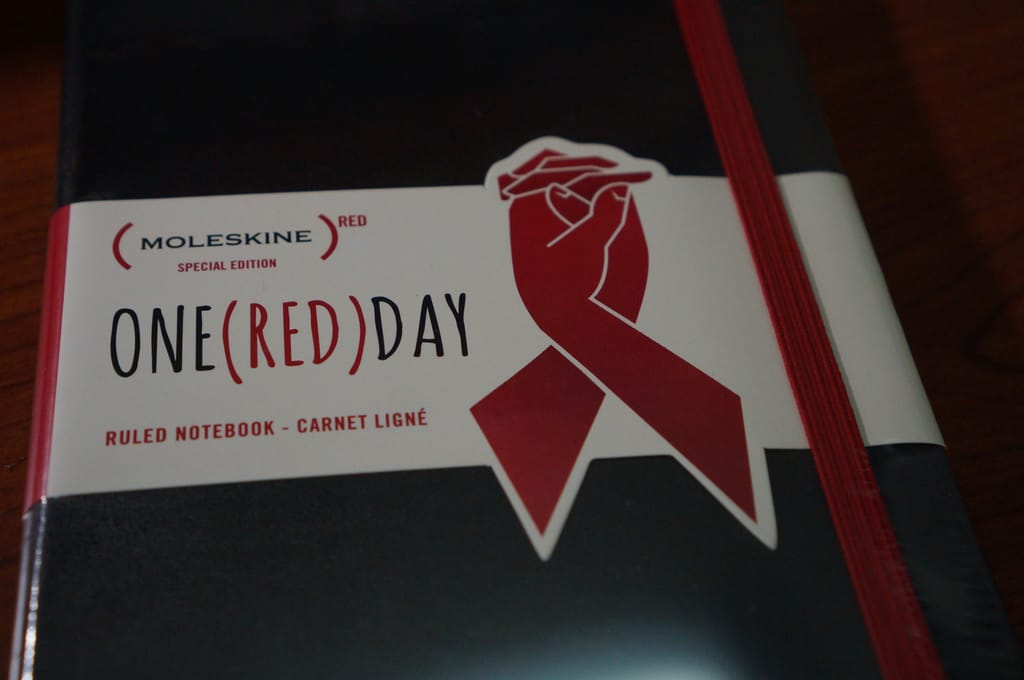 Curious to see why exactly the notebook had a red ribbon, I picked it up and read the description on the back. I know Moleskine has a reputation for partnering with a number of organizations to create themed notebooks but I have never seen one for HIV and AIDS before.
Purchasing a Moleskine notebook is something I've been wanting to do for a long time but the price tag would usually deter me. I've heard nothing but good things about them but once again, they're more expensive than they probably should be. If I was eventually going to buy one and part of my purchase could go towards the global fund to fight AIDS, now seemed like a good time to commit.
So I bought it! Yay! Hahaha.
I was pleasantly surprised to find that the inside of the notebook contained a few pages of information about HIV and AIDS. In addition to a thank you page for making a donation to the fund, the notebook included pages about what HIV is and how AIDS works. I think education is a necessary step in the fight to stop AIDS so I was glad to find it included.
Now I'm faced with the question of, "what would you do with one (Red) day?" A question posed inside that essentially asks: if you had just one day to raise awareness around the fight against AIDS, what would you do and how would you do it?
While I haven't written a response to the question yet, I'll be sure to post it once I do.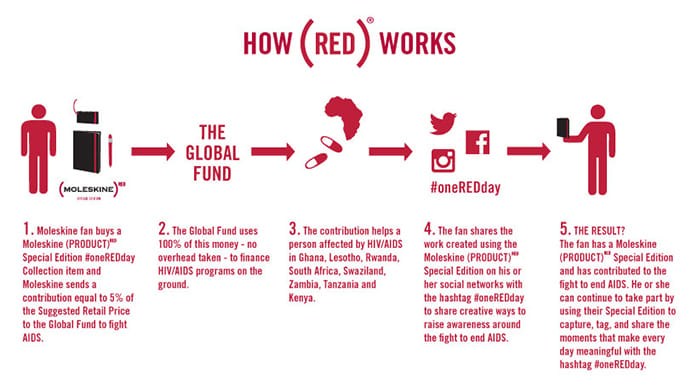 Moleskine (PRODUCT) RED Special Edition Notebook