Last Updated on May 31, 2021
My parents wanted to go someplace new this year so we decided to go on a family vacation to Turks and Caicos to celebrate my dad turning 50 and my grandparent's 50th anniversary.
We're staying at a boutique resort that's very intimate. I really appreciate the small things they do like the cups of fruit punch when we arrived and the cold lemon towels they bring to us while we're on the beach.
The water is BEYOND crystal clear and they have the most amazing coral reefs for snorkeling. We went out parasailing yesterday and you could see all the way to the ocean floor.
The sunsets are beautiful. Each night the sky becomes a gradient ranging from deep blues and purples to bright reds and oranges. Really stunning. (So glad I brought my new prime lens on this trip because I've been trying to capture some cool sunset shots with my Sony NEX).
It's really breathtaking. If there was ever an island to go to for a relaxing laid-back vibe, this is the place.
The only complaint I could possibly come up with would maybe be the service. I've gone to other islands like Aruba and left without any problems at all but we've found that no matter where we go out to eat here, each meal takes about 45 minutes to 2 hours because of the slower service.
I'm sure there are people who appreciate the pace but as a family from the NJ/NY area where things never stop, we've found it somewhat frustrating. I've finished countless meals before I could ask for drink refills so now I order 3 drinks when I sit down.
One day, we went out for breakfast and by the time we paid, we had to order lunch.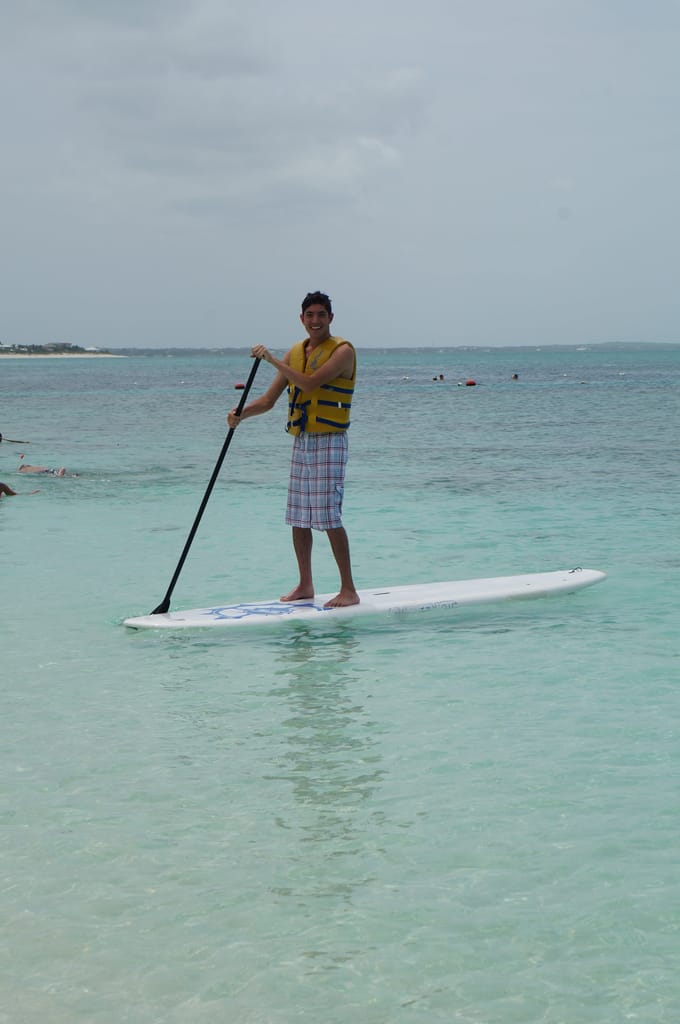 The worst is when the food takes so long to come out and then you find a mistake with the order. That's happened to us quite a bit. Everyone else finishes their food before you ever get your corrected plate.
One day, my dad said to the waiter "I'll get chicken fingers and two orders of conch critters please." and the waiter brought out chicken fingers, conch critters, and two glasses of water. When we asked where the second order of conch critters was, they apologized and said they thought we asked for "two waters" not "two orders." When the second order of conch critters came out, they forgot the sauce. When they brought the sauce, there were no more conch critters.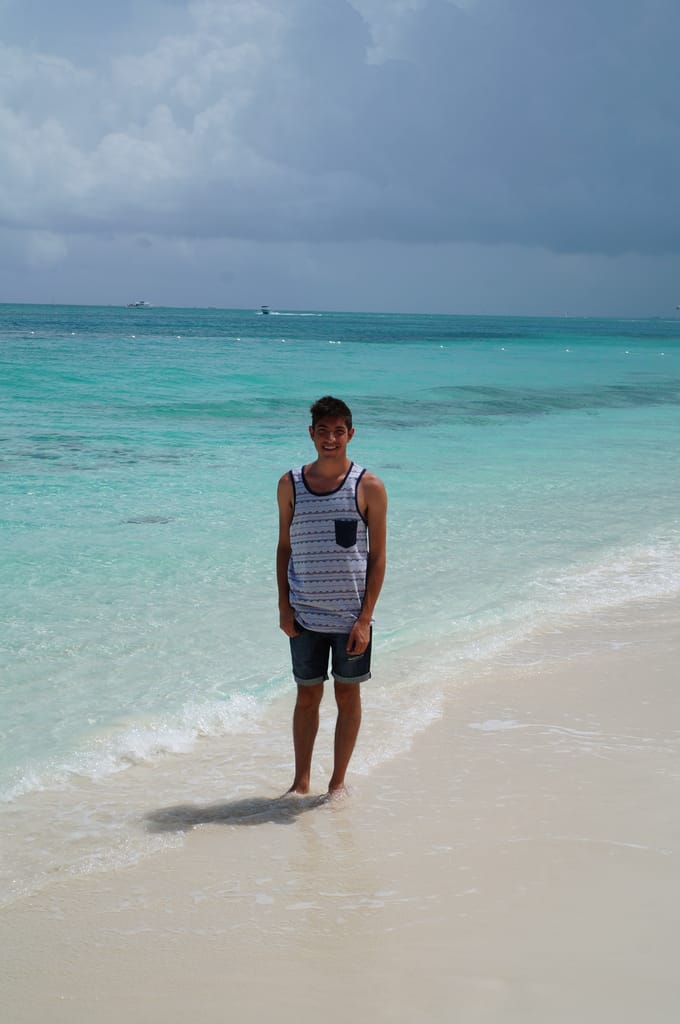 But aside from the food-service situation, we've been laying out by the beach and enjoying our time in Turks and Caicos! Loving the friendly staff here at our resort and the soft sand where there's not a rock to be seen.