Last Updated on December 3, 2022
WARNING: MY DREAM WAS WEIRD. DO NOT READ THIS IF YOU DO NOT LIKE WEIRD THINGS.
In my dream last night, I went to a dentist for my regular check-up except instead of visiting the male dentist I go to in real life, I went to some mysterious Christian woman's practice. I don't know who she was or why I went to her.
Upon inspection, she told me my mouth needed Jesus.
She pulled out 3 teeth from both sides of my mouth on the top (without ANY anesthesia) while telling me to turn to prayer if I felt pain… but I think I was too busy crying to pray.
Then when I looked in the mirror and saw my bare gums, I was even more horrified and BEGGED her to put my teeth back in.
But she said my procedure was permanent. There was no way she could put my adult teeth back in now that they were pulled. She had only one alternative option.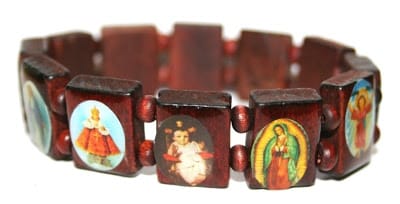 She pulled off her saint bracelet and surgically implanted the wooden saints into my gums to replace the missing teeth…
When she was all done, she smiled.
Doing the sign of the cross on my head, she said my mouth was holy again.