Last Updated on September 6, 2023
To celebrate the end of the year, Rutgers Dining Hall held a special event called Boardwalk Bonanza! They basically converted the Dining Hall into a giant carnival!
All of the food options were things you'd normally find at a carnival on a boardwalk! I really enjoyed the candy apples! 😀
They had fresh saltwater taffy that was delicious and did not break any of my teeth when I bit into it… I'm not a fan of rock-solid taffy.
THERE WERE TOWERS OF ALL-YOU-CAN-EAT COTTON CANDY!
And for those of you who have an irrational fear of tubbed cotton candy, you could get it bagged instead! See, look: MORE COTTON CANDY! 😀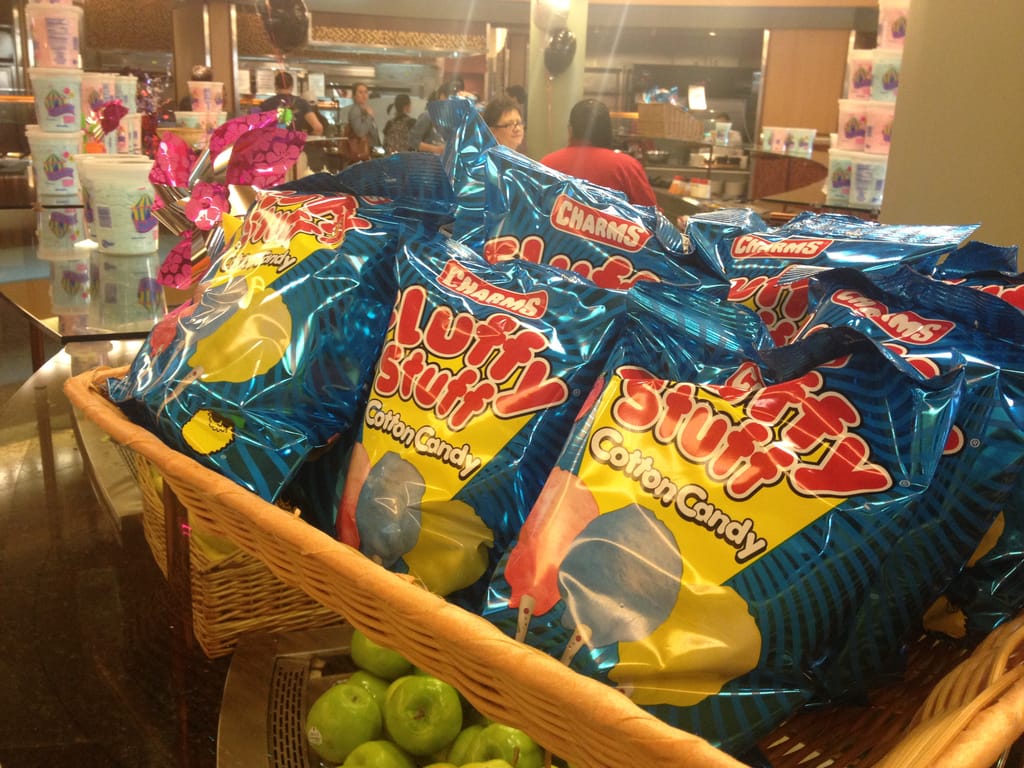 Popcorn? They had it!
Pretzels? That had that too!
They even had SNOW CONES! And ICE CREAM SANDWICHES! And FUNNEL CAKES!
If all the sugar got to your head, people could let their energy out through a game of Twister on a giant inflatable Twister board.
People were even playing BINGO!
Everyone who swiped into the dining hall received two raffle tickets. One was for a chance to win a small prize (think stickers, pens, and magnets, etc.) and the other was for a chance to win something big (like a Wii!).
THIS DINING EVENT WAS SO MUCH FUN! I can't wait until next year's Boardwalk Bonanza!
Check out:
King Neptune Night at Rutgers
Thanksgiving at Rutgers