Last Updated on September 6, 2023
After a whole semester of studying models, evidence, model-based evidence, codes, categories, and more, all of the research led up to the creation of a poster that I was given the chance to present at the 10th Annual Undergraduate Research Symposium.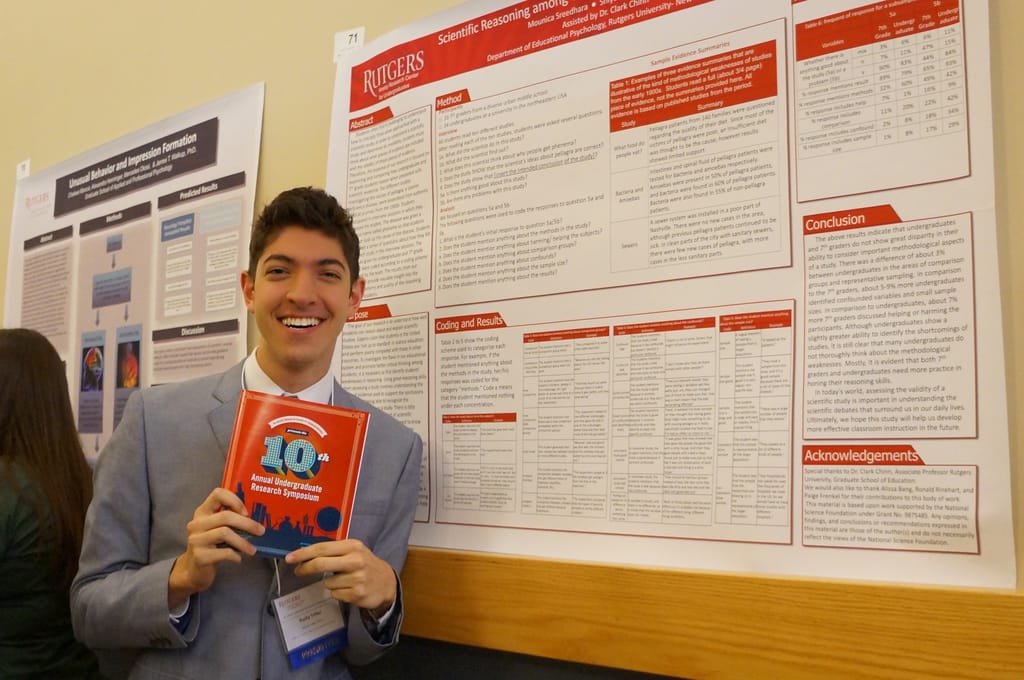 The poster was a compilation of the research conducted through my professor's studies and coding done in my Byrne Seminar: The Psychology of Reasoning.
The study was titled Scientific Reasoning Among Undergraduate and 7th-Grade Students. Our class-specific study was Students' Reasoning in Middle School Inquiry Science Classes.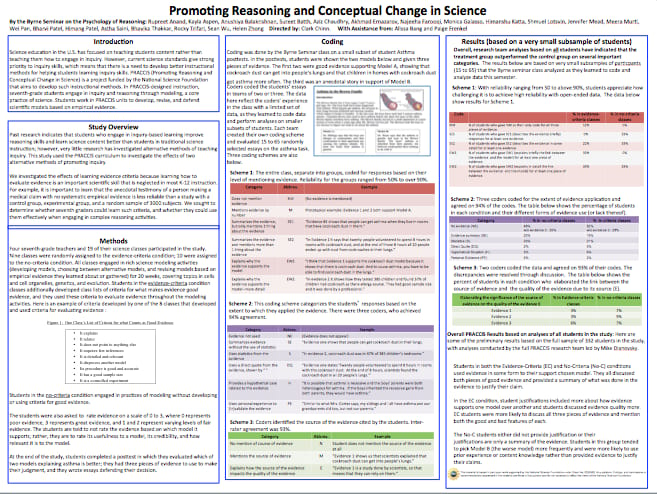 The research experiment employed a newer more interactive form of teaching with a controlled experiment conducted through our professor's research. Students were then assessed on what they had been taught. Based on our coding of their responses, the method proved effective and we could make a few conclusions.
The teaching method proved to be more effective than traditional classroom environments. (Think lectures, writing entire lessons on the chalkboard, etc.)
We also found very few differences between the critical thinking skills of a college student and a 7th grader in America. (Hahaha, fantastic.)