Virginia Beach currently holds the Guinness World Record for being the longest pleasure beach on the entire planet.
A 'pleasure beach' is defined by Guinness as a beach that possesses plenty of attractions for the entire family.
In this panoramic photo taken from the balcony of my hotel room, you can see how the beach seems to go on indefinitely in both directions.
Virginia Beach, Virginia, USA has 28 miles of beachfront on the Atlantic and 10 miles along the Chesapeake Bay. At the time of publishing, there are more than 147 hotel properties and 2323 campsites in the Virginia Beach area.
In the summer of 2021, not long after lockdown restrictions began to ease up following the pandemic, my parents invited me and my sister to join them on a road trip down south.
For a great portion of 2020 & 2021, I took a big step back from traveling because I was concerned about the virus. As much as I love to travel, I tend to prefer to fly to many of the destinations I visit. This road trip, which felt a lot safer during a time of great uncertainty, was going to be my longest road trip to date.
Since Virginia Beach, Virginia was not going to be our final destination, we planned to spend 24 hours visiting before continuing onward.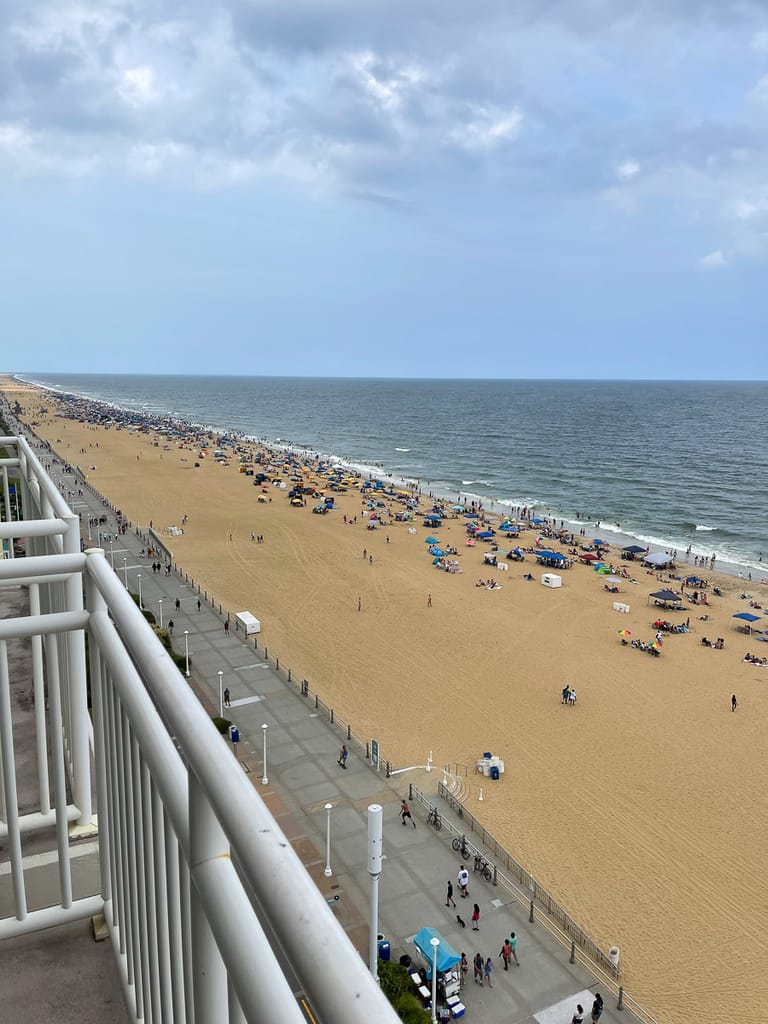 Visiting the world's longest pleasure beach became an important part of our road trip.
5 Must-Do Activities With 24-Hours at Virginia Beach
While 24 hours may not sound like much, you can still enjoy a lot of what Virginia Beach has to offer while passing through.
In this post, I'll share 5 ideas based on my own visit to Virginia Beach to help you decide what to prioritize if you're visiting on limited time!
1. Rent a Bike and Ride Along the Boardwalk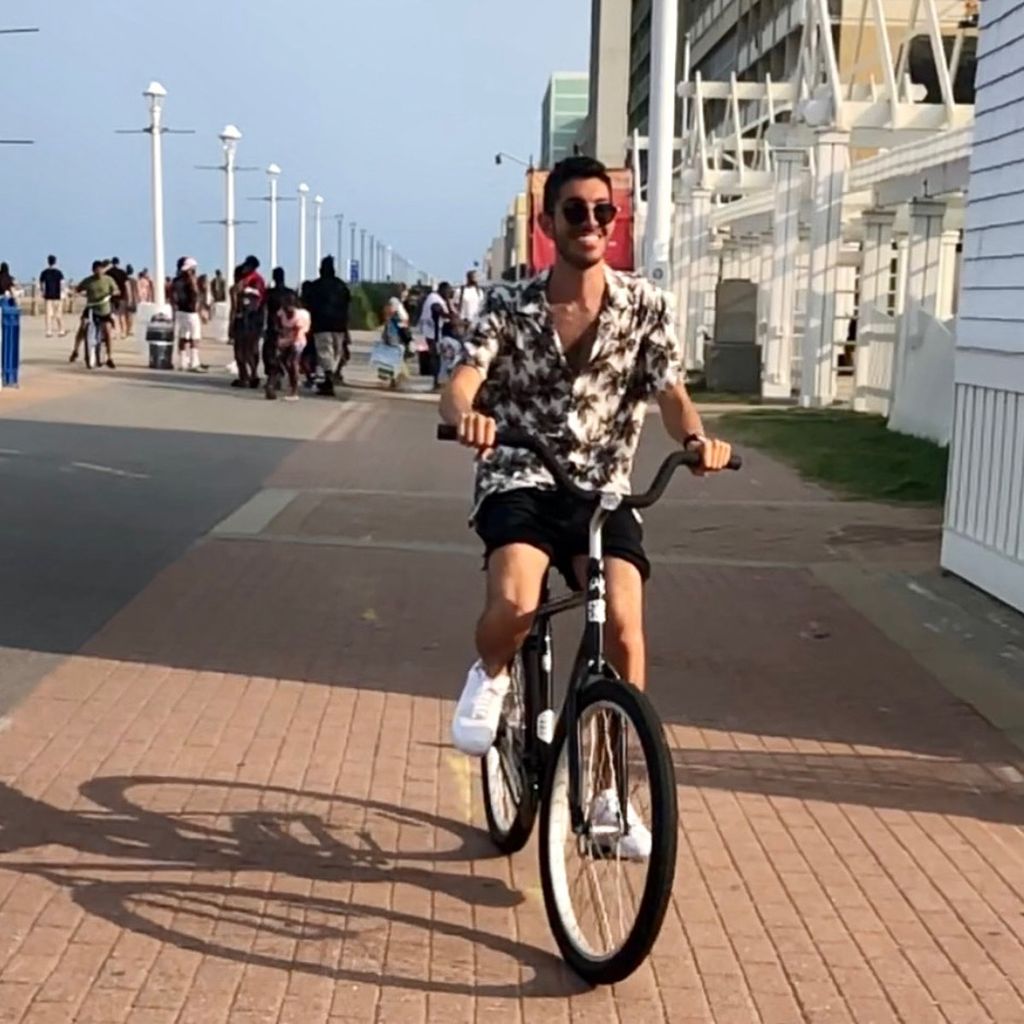 Virginia Beach is recognized for its bike-friendly infrastructure, something you don't see all too often in the United States.
The city has invested in creating an environment that is bike-friendly with dedicated bike lanes and paths. With less fear of swerving around pedestrians or oncoming cyclists, barring marked crosswalks, even an inexperienced cyclist can ride along this bike path in confidence.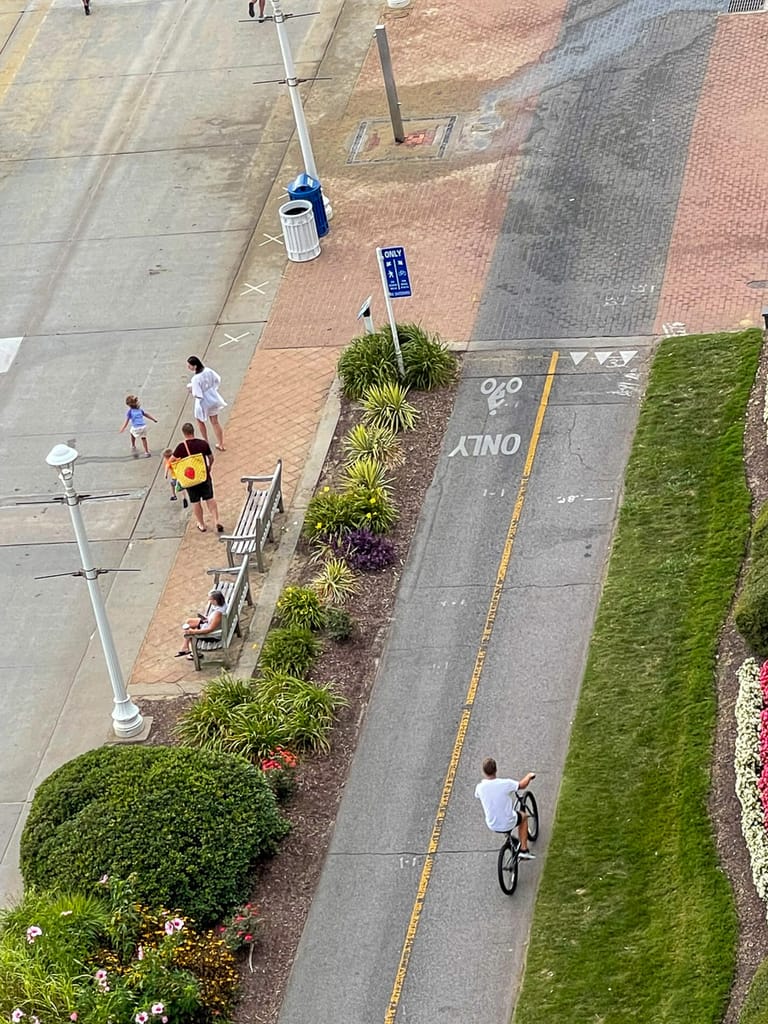 Virginia Beach makes it incredibly easy for visitors to rent bikes inexpensively. Since you don't need to bring any gear with you, cycling is much more accessible to all who visit.
My family enjoyed boardwalk biking. The Virginia Beach Boardwalk is one of the city's most popular spots for cycling because the lanes are wide and you can enjoy so many sights like the incredible ocean view and oceanfront attractions.
2. Walk the Virginia Beach Boardwalk
Even if you rode around on a bike, I'd recommend walking the Virginia Beach Boardwalk on foot as well.
While riding around, you always have the freedom to veer off the bike lane and park your bicycle so you can soak up your surroundings. A great aspect of Virginia Beach is all of the bike-friendly businesses offering bike racks and space for customers arriving on wheels.
You'll encounter lovely places to eat and drink as you walk. A noteworthy destination I remember was this adorable restaurant with dining tables that were built on a swing. It kind of reminded me of a more sophisticated rocking chair.
3. Visit the King Neptune Statue
Regardless of whichever method you choose to travel the boardwalk, I'd suggest you make a point of stopping along the way to see amazing King Neptune Statue.
Designed by Paul DiPasquale, King Neptune stands 26 feet tall. He is the son of Saturn, Lord of the Sea. The view of this statue is quite impressive!
He is located at 31st and Atlantic along the Virginia Beach resort strip.
4. Relax On Virginia Beach's Quartz Sand
The most memorable sight I took away from Virginia Beach was the stunning sunrise the next morning. Seeing the soft periwinkle morning sky in contrast with the quartz sand beaches was so beautiful.
It's an impressive view for those of you who stay along the hotel strip right along the shoreline. I stayed at the Courtyard by Marriott Virginia Beach Oceanfront/South.
If your 24-hour visit leaves enough time free to catch a sunrise, I'd highly recommend you do not miss it.
As the days go on in peak season, the beach fills up fast. By mid-afternoon, you can expect it to look something like this:
5. Shop the Local Strip and enjoy Sweets
After a long day of cycling, walking, and enjoying Virginia Beach, you may be wondering what to do after the sun sets in the evening. We decided to go for another walk, only this time along the nearby shopping strip.
If you stay on the main hotel strip, all you need to do is cross the street and tons of stores line the opposite side of the street.
We found a nice sweet shop that had candy apples, caramel apples, chocolate apples, and other confections including a personal favorite of mine: marzipan fruits, which I purchased a few of!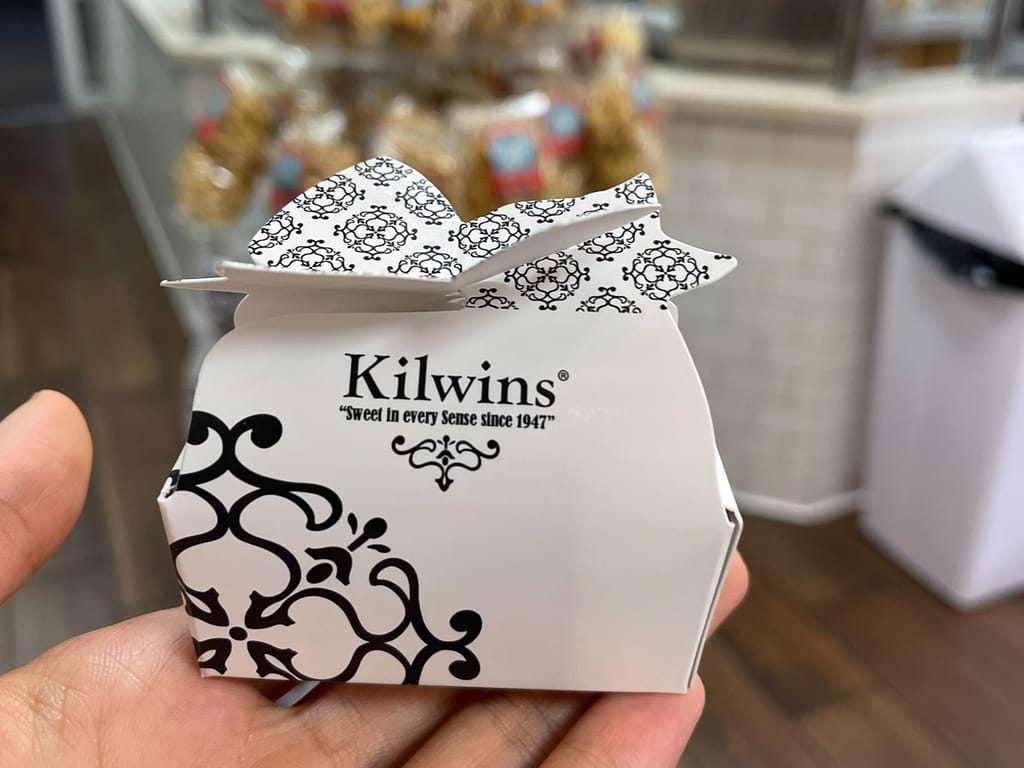 24 Hours Later, Our Road Trip Continues…
After our 24 hours at Virginia Beach were up, we got back into the car and continued to drive south. Of course, I wish I could have stayed in Virginia Beach for more than just one day. If nothing else, this visit made me realize I'll need to go back in the future.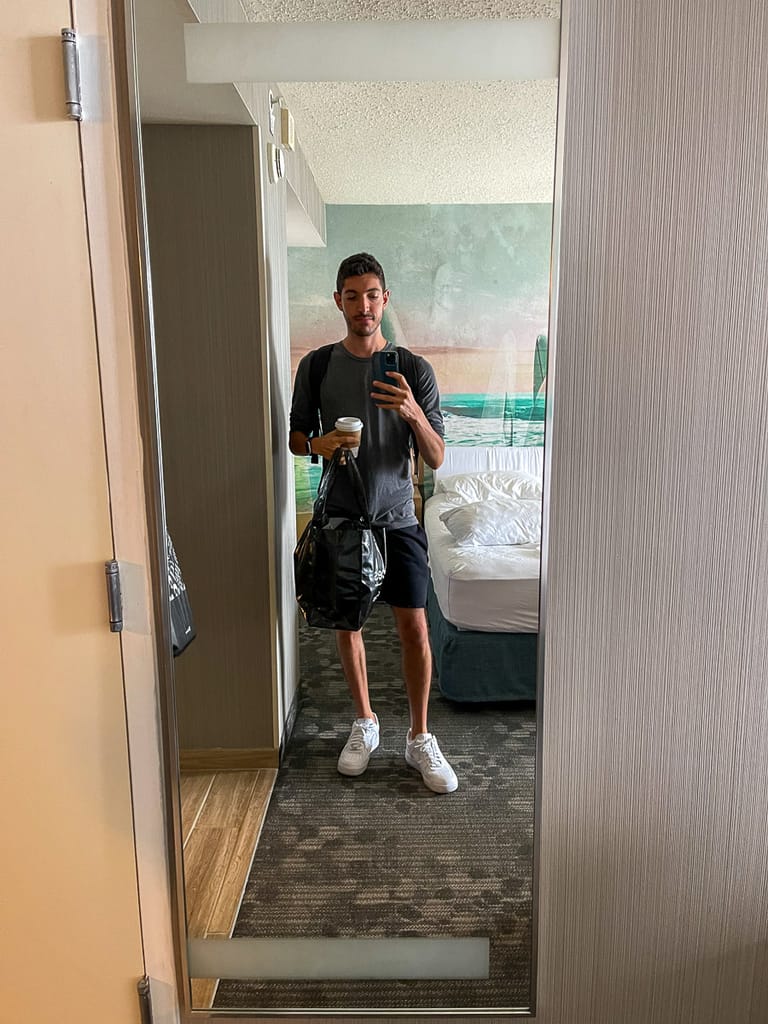 For those of you who have been to Virginia Beach before, do you have any recommendations to add to this list?
Feel free to leave them down in the comment section below!