There is no shortage of things to do at Baščaršija- one of Sarajevo's old bazaars. Baščaršija is widely recognized as the historical and cultural center of the city.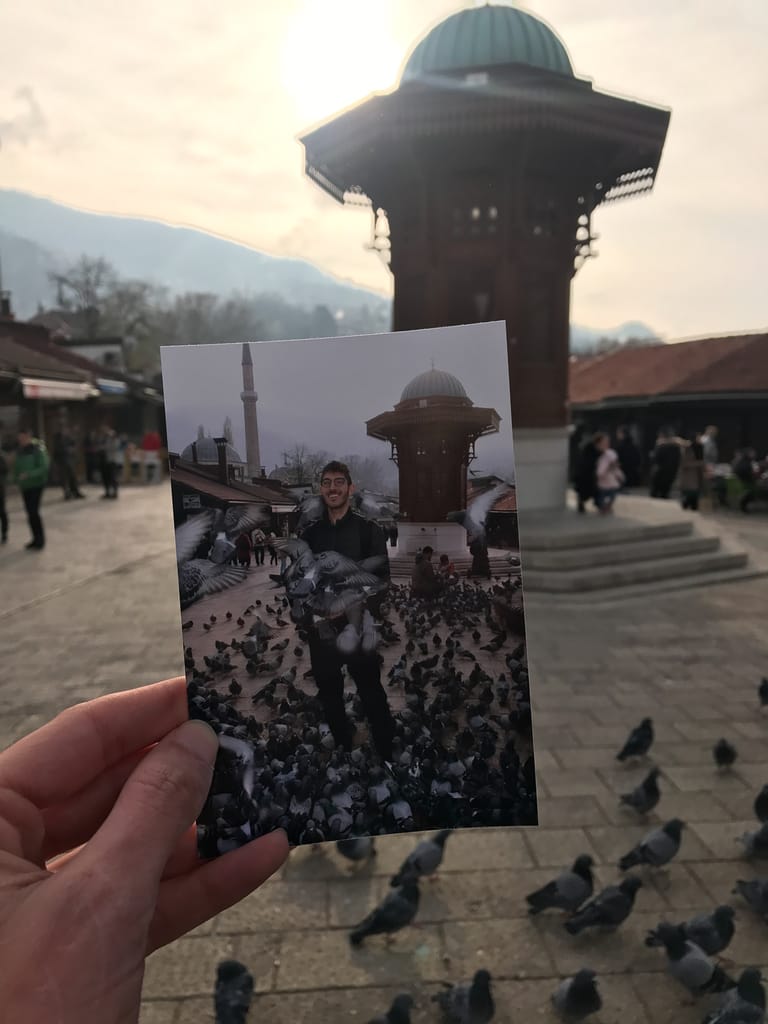 This central section of Sarajevo is famous for being home to a number of noteworthy mosques, churches, synagogues, and other religious places of worship all within a small vicinity.
Baščaršija is a noteworthy place where at least four religions can all be seen in one part of the city.
It's also famous for having a bajillion pigeons.
In one of my earlier blog posts, I explained how my primary reason for traveling to Bosnia & Herzegovina was to see pigeons in abundance.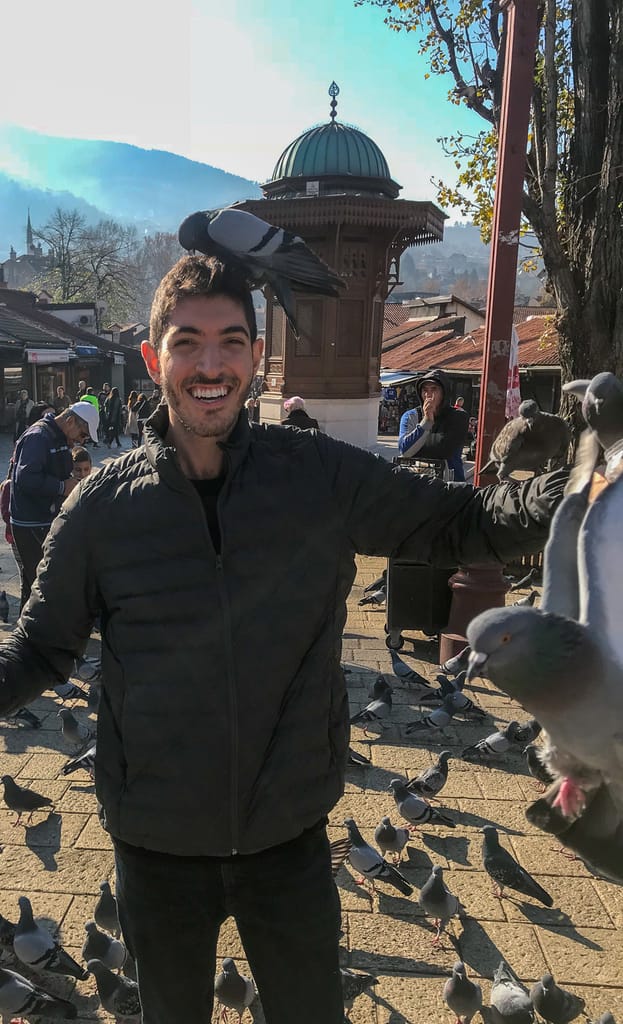 From the moment I arrived in Sarajevo, the city was full of them. Although the common city birds could be found just about.. anywhere… there was one particular location within the city that had a very large concentration of wild pigeons.
That place was Baščaršija.
This spot is also known (informally) as "Pigeon Square."
Unlike Croatia where I befriended wild pigeons and hand-tamed them with patience, persistence, love, and some animal training techniques, the pigeons in Bosnia were a bit different.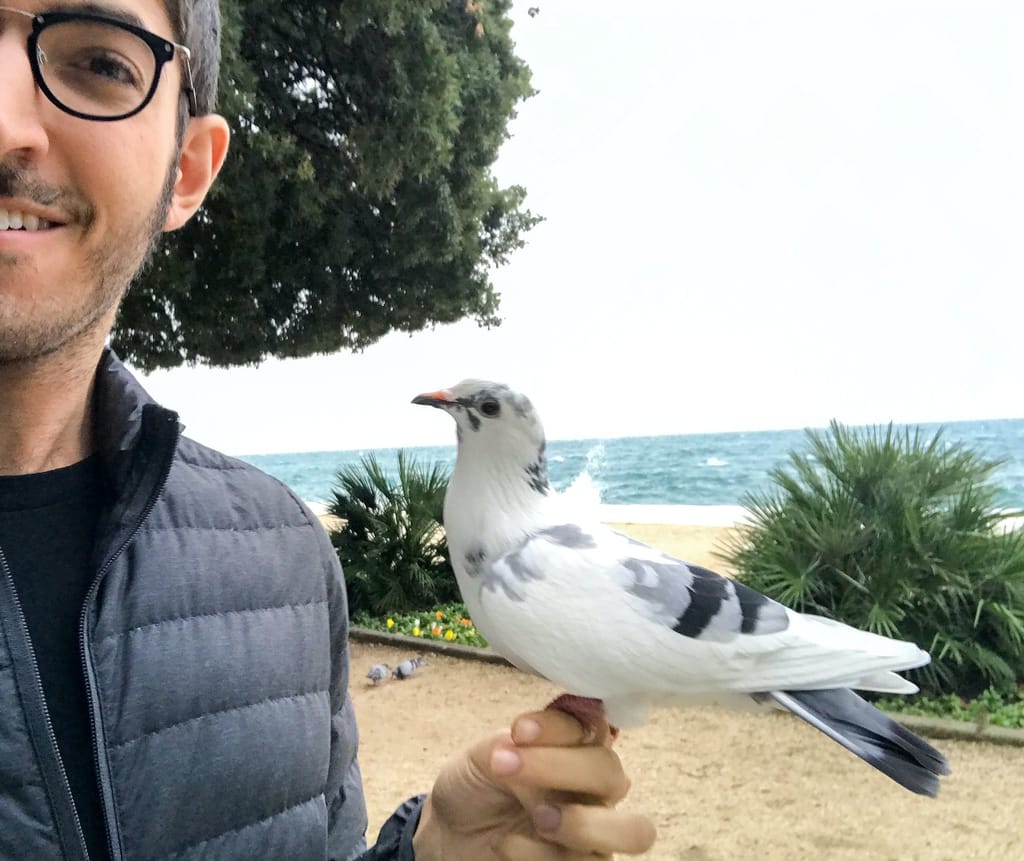 The Bosnian birds were already VERY tame around humans.
Since this location is actually quite famous for the birds, it has actually become a "to do" to feed the pigeons while passing through Baščaršija.
Jokingly, I used to say I was training a Pigeon Army to take over the world… as I quickly realized I could rather easily summon hundreds, if not thousands, of pigeons to the point of smothering me.
HOW TO FEED THE PIGEONS AT PIGEON SQUARE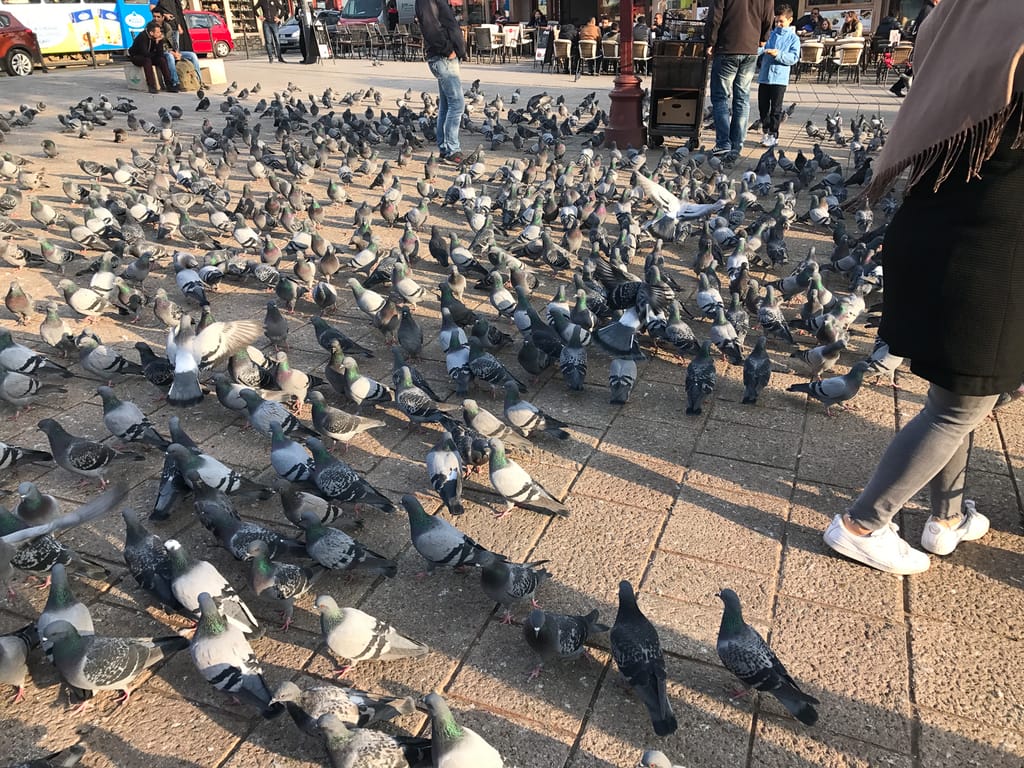 Historically, there is a popup cart stationed at the center of Pigeon Square where a man sells individually packages plastic containers filled with unpopped popcorn kernels.
For a flat rate of 2 Bosnian marks (approximately 1 USD), you can get a single plastic container to feed the birds.
Upon opening it, the kernels will be devoured by flocks of pigeons within seconds, guaranteed.
Alternatively, you can go into any of the surrounding shops to buy grains. I did this a handful of times because it is less expensive, you get more food in the bag, and it's also healthier for the birds! Buying grains helps diversify nutrients in the pigeons' diets. As opposed to eating only popcorn all day long…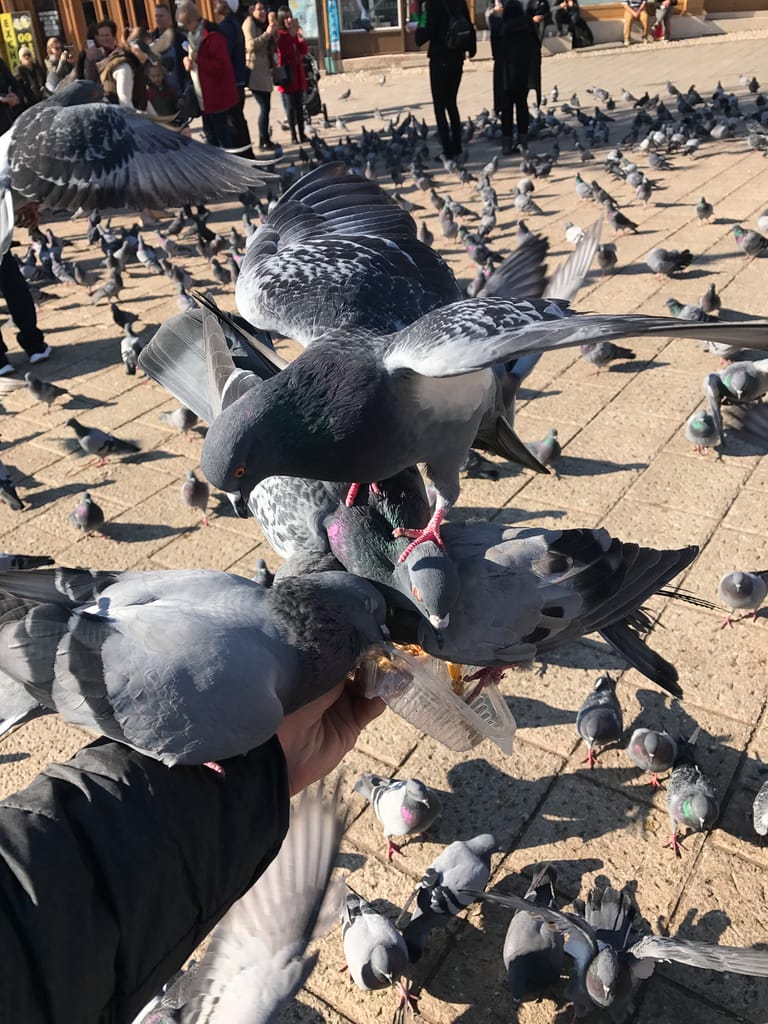 The downside to buying your own food is that the birds are highly conditioned to recognize the plastic containers that the local vendor is selling to tourists so they may not respond as swiftly to your alternative food source. However, by the time those grains start spilling and even a single pigeon takes notice of there being food, you can trust the flock will soon follow.
After handling the birds, always remember to wash your hands. Pigeons are actually cleaner than most people realize… but it's still a good idea to wash your hands after touching any type of wildlife. It's always a good idea to carry some hand sanitizer as backup too!
VISITING PIGEON SQUARE WITH MY NEW FRIEND
In Bosnia, I met a fellow backpacker who ended up hanging out with me for a great majority of the time he was visiting Sarajevo. When I think back to my visit, hanging out with him in Sarajevo was a pretty significant highlight of that trip for me.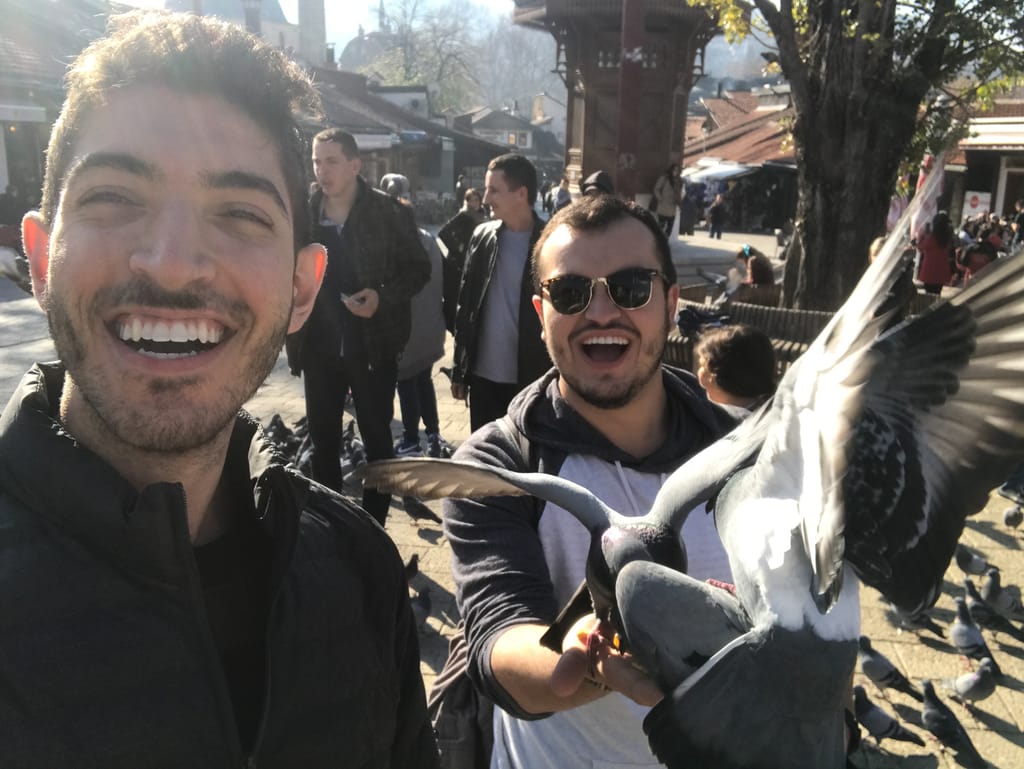 We enjoyed a great lunch full of cultural foods famous in the region and I even got to show him Pigeon Square!
Since my home in Sarajevo had two bedrooms, I offered him the spare bedroom that was otherwise going unused so he wouldn't need to spend money on another night in a hostel and so that he could sleep more comfortably on his final night in Bosnia.
As a thank you gesture, he offered to help me with shopping for groceries and with preparing dinner. We went grocery shopping at the local marketplace and cooked dinner together.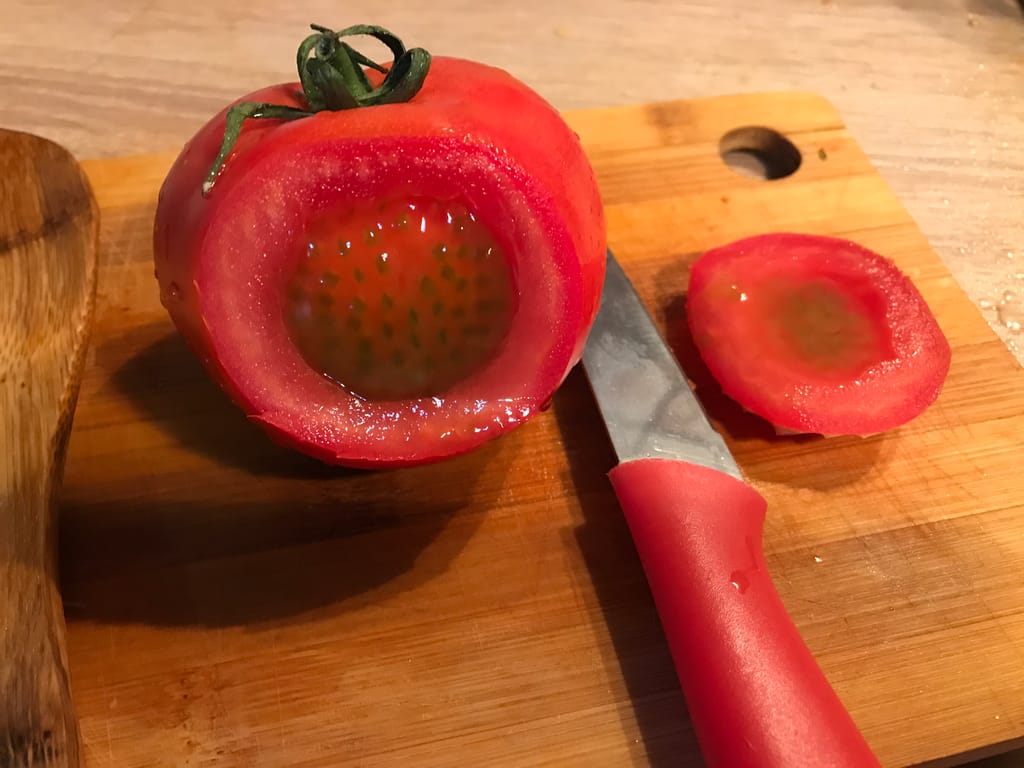 After our dinner, we sat down with drinks and had a pretty deep conversation about life in general as well as my complicated relationship situation. I needed to talk it out at that point and he was absolutely instrumental in encouraging me and helping me find some clarity in that situation.
He helped shed some light on my dilemmas during a time when I was experiencing a lot of tumultuous feelings and confusion in my personal life after my last relationship.
To this day, I still think back fondly to that night in particular because having a new friend who I could confide in face-to-face while traveling on my own was a true luxury that I rarely got to enjoy while traveling solo.
I guess it's true what they say; not to be cliche.
"Traveling alone does not always mean you are alone…"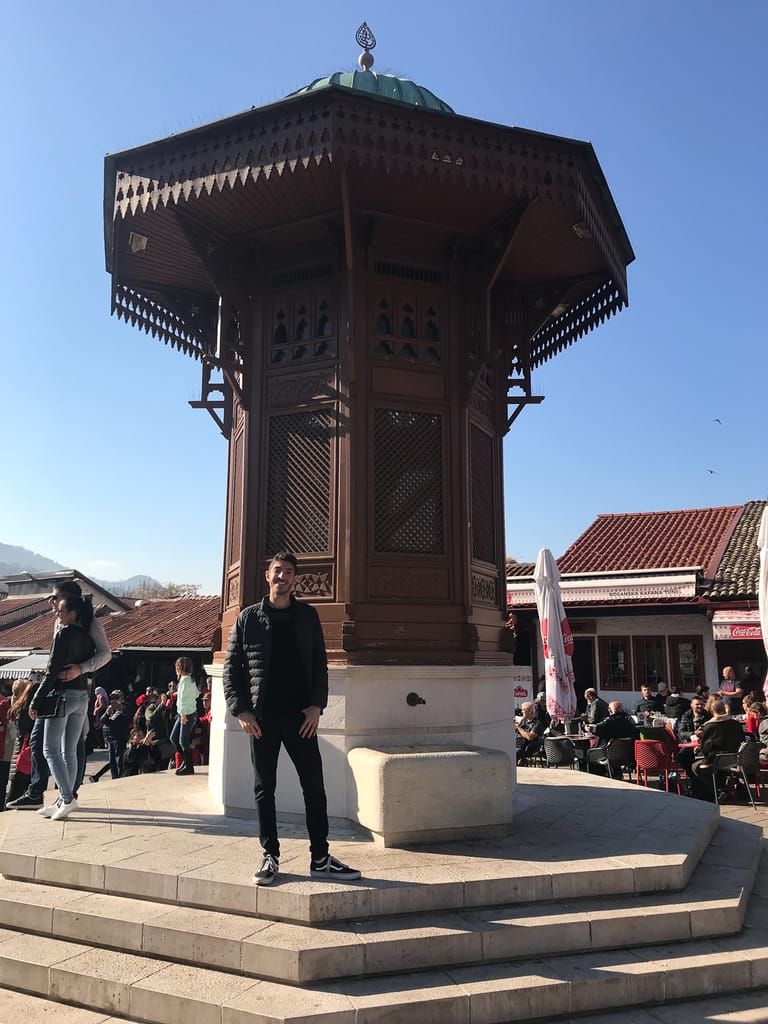 It's been swell, Sarajevo! After finishing my trip to Bosnia & Herzegovina, I booked a return trip home to visit my family in the United States.