Last Updated on October 7, 2023
When it comes to leading a happy life, an INFJ should pursue careers that capitalize on their strengths. In many cases, this may entail working in a quiet lab environment, writing in the solitude of one's own home, or meeting with patients one-on-one in a private office. As such, popular careers for INFJs include jobs within science, writing, and especially psychology. INFJs experience the greatest job satisfaction when their work puts their intuition, empathy, and altruism to good use. It is noted, interestingly enough, that jobs in marketing and sales are at the top of the list of the most unsuitable jobs for an INFJ.
So guess what I did? I went out and got a job in marketing and sales, of course! 😉
Background Information on the Sales Position
The main reason I decided to try out this job was to see what it would be like to work in a sales position as an INFJ. I was job searching on a whim when I stumbled into what soon became my first full-time sales job. After accepting the job offer around the end of August, I began working for a national retail marketing company as a sales representative out in the field. Our office's main client is the Home Depot. To help them gain business, we go out into their stores and help promote their services face-to-face with the customers. When you boil it down, I basically work as a lead generator for Home Depot. My goal is to have people sign up for no-cost and no-obligation kitchen cabinet refacing consultations. You might say it is not "sales" in the traditional sense but you definitely have to sell the promotion or people won't sign up. You only get paid commissions in addition to the base salary when people sign up and go through with the consultation.
My Experience as an INFJ Working in Sales
It's not easy, I can tell you that much. The emotional energy any sales job is going to require is INTENSE. Like, very very intense.
You have to be MENTALLY TOUGH or you will not make it. Fortunately, mental toughness is something that can be developed with time if you feel your mental state is not yet where it needs to be. In the three short weeks I have had this job, my mental toughness has improved drastically. It is so easy to feel like quitting when the majority of what you deal with on a daily basis is 99% constant face-to-face rejection.
Check this out.
Every day, I travel to a new Home Depot and talk to OVER a hundred people I have never met before. Total strangers just going about their business. I casually approach them, introduce myself, and inform them about the promotions I bear. For every 1 person who signs up for a promotion, 40 say NO. In the early stages, it took time to learn how not take the rejection to heart. It is an adjustment learning how to brush off the no's while keeping your head in the game. Once you realize how to not take rejection personally (as some people can be quite nasty, while others may not be), the job does become much easier. Like anything else, it really is a numbers game.
Since I started working in Home Depot, I've already approached over 1,170 people and generated 49 leads. If you play the numbers right, this isn't unusual. In fact, it is very much on-par with what the company expects from successful reps. Within my first week in the business, I already qualified for a promotion to a higher position as a campaign manager!
My Greatest Fear Going Into Sales
Honestly, my greatest fear as a more reserved, introverted, gay guy going into a sales position based inside Home Depot was not connecting with the customers who shop there. I can safely say I'VE NEVER SPOKEN TO SO MANY STRAIGHT MEN IN MY LIFE.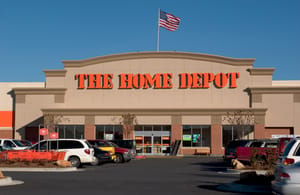 I'm serious, there was a real learning curve for me just to figure out how to connect and relate with the particular types of customers who shop in Home Depot. The cool thing is I've gotten much better at relating now. I just laugh it off when I say something stupid or otherwise embarrassing. Interestingly enough, my results started improving ever since I decided to be my bubbly-self inside the stores rather than trying to blend in or act as someone I'm not.
My Recommendation for Introverts Working in Sales
Striking up small talk may seem especially draining in the early stages of your job. DON'T WORRY (don't quit early from social exhaustion!). You'll soon realize that the stuff you say to one customer works just fine with 80% of the rest. It will get repetitive and easier with practice. Don't sweat the small talk. There will be days you'll go home mentally drained. I know I meet 100 or more new people every single day. I promise you, the constant initiation of small talk gets easier once you become more familiar with the types of conversations you'll be having with people over and over again. Most people say the same few things. Its funny how it happens so systematically. If your business has a system: follow it.
Most importantly: don't give up when times get tough! You can succeed in sales but it will require a lot of mental energy! Know that going into it and be sure to take care of yourself throughout the process. The emotional aspect of working in sales will probably be the hardest part for any introvert. One customer was especially hostile towards me on Thursday and I literally walked away and started crying in Home Depot. I didn't think I'd ever let anyone in the stores get to me but he knew just the right things to say in the worst tone possible to push me right over the edge. Luckily, a coworker caught me right after and knew exactly what I needed to hear. You're going to have those breakdowns and emotional challenges – it is normal. Invest in self-development, learn from those challenges, and get better.
Can an INFJ Survive in Sales?
I'm sure a few have and I would love to hear from them! Though, I can already see why it isn't advised for the grand majority of INFJs. I don't know how long I personally plan on sticking with my current sales position but for now, I'm thriving in my role. I'm still figuring out my long-term objectives. There is a lot of room for upward growth in the company but the sustainability of such an emotionally draining job is questionable since I do see the social-aspect of the job taking a bit of a tole on me already. My plan is to have fun, make money, and positively impact as many people as possible while I stay in this role. If I ever see a negative change in my attitude or happiness because of the job, I'll make a straight beeline for the exit. Until then, I won't let the everyday hiccups stop me from achieving my goals.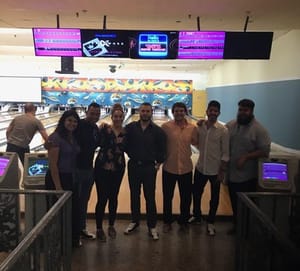 Share your MBTI type and Career Path in the Comment Section below! Would love to hear about your experience too.