Last Updated on May 30, 2021
One of my Christmas gifts this year was a new Sport Band for my 42mm Apple Watch Sport. My parents got me the Midnight Blue band. At first, I thought it would be fun to mix and match. I left one of the original white straps and swapped the other with a new Midnight Blue strap. The two-tone look was pretty nice. I eventually decided to fully commit and use only the Midnight Blue straps.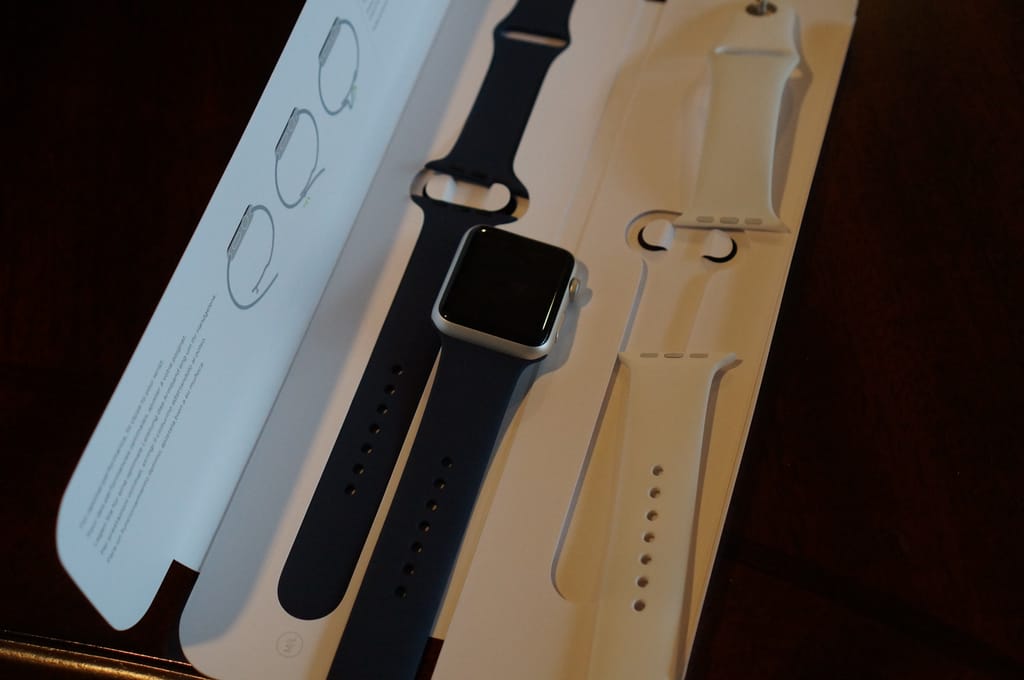 I have to say, these colored straps make a big difference! With the midnight blue band attached, it looks like a brand new device. The color scheme is completely different. When I saw my little cousin on Christmas, he immediately noticed that the color was different. My grandma thought I got a whole new watch!
My original white sport band was fantastic. It was impossible to stain. It was easy to clean. It only scratched in one or two places and the scratches were small. (Not sure how or when they happened.) Overall, I've been pleased with the Apple Watch's hardware. I'm hoping I have a similar experience with my new Midnight Blue band.