"When and where do you do your best thinking? In the bathroom? While running? Just before bed, or first thing in the morning? On the bus? Why do you think that is?" -The Daily Post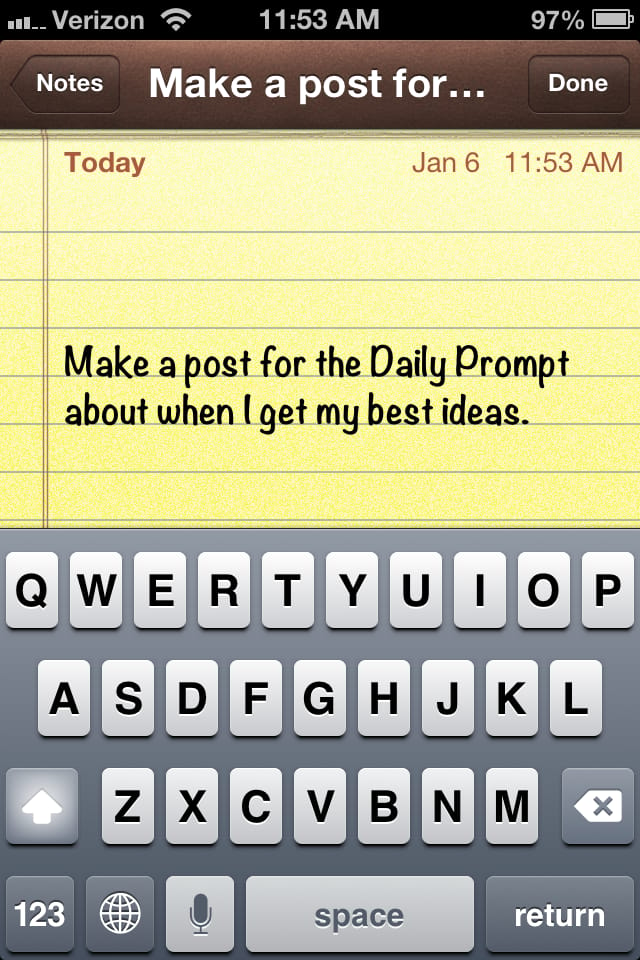 It's funny – the shower seems to be a pretty popular place for people to have deep soul-searching conversations with themselves and according to LifeHacker, here's why!
Most of my best ideas occur either while I'm showering, sometimes right before I go to bed (I have to keep a pad next to me to jot down ideas so I remember them the next day), and even when I'm out and about. Since this blog is all about sharing weird stories, whenever something happens to me that I think might be worth posting, I take out my phone and make a note of it.