With 2013 coming to end, I think this post is long overdue.
Those of you who have been following me since earlier this year are probably aware of my relationship with calculus.
In March, I made a post titled "Calculus Broke His Brain" which told the short traumatic story of a kid in my calculus class passing out while differentiating an equation on an exam. It goes to show you that math really can kill you.
I was so sad when April rolled around and I made the difficult decision to withdraw from the class. You can read more about that in my post "GUESS WHO WITHDREW FROM CALCULUS!"
In August, I moved into Rutgers and September marked the beginning of Calculus: Round 2! Well, the second time was no different. When exam number one came around, I found myself stuck in the same hole. I wrote the post "Calculus Dejavu" and explained how things actually weren't getting any better despite my efforts…
Before you knew it, the last day to withdraw had arrived and after spending days thinking about what I should do, I was leaning more towards withdrawing again. I was sitting at my desk deep in thought when I got a phone call from my dad letting me know that my Grandpa was finally losing the battle against his cancer. At that moment, I knew I had to withdraw as I listened to my grandpa take his last breath over the phone. I wrote about it in my response to the Daily Prompt: Intense!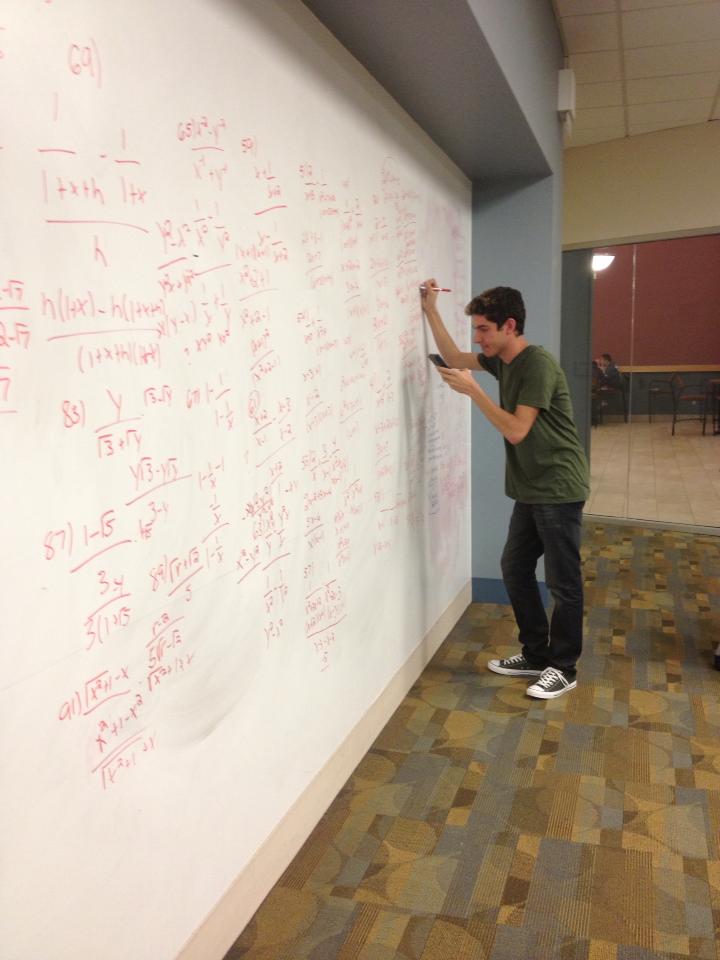 I worked SO HARD on Calculus at Rutgers and I felt like such a failure for withdrawing not once- but twice. Between withdrawing from my math class and dealing with the loss of my grandfather, that was by far the most difficult part of the semester for me. It's odd because I like math so I don't know why it was such a struggle. Not to make any excuses but I honestly believe part of the reason I had a hard time was that my class was late at night when I was sleepy and my TA didn't speak English very well.
I never blogged about it because it made me too sad every time I tried.
Well, with 2013 ending in a few hours, I didn't want to put it off any longer. As the year comes to an end, I'm going to leave behind all of my feelings of sadness and shame and only look forward from here- 2014 will be different. Yes, I will have to take calculus again but next time around, I will get a tutor and I will pass.